If you're big on online shopping, you must know a thing or two about the European eCommerce industry. In most countries, the market is dominated by foreign players.
But not in the Netherlands: the most popular eCommerce platforms are all Dutch. In this blog, we'll talk through the biggest Dutch eCommerce players and why they became so popular.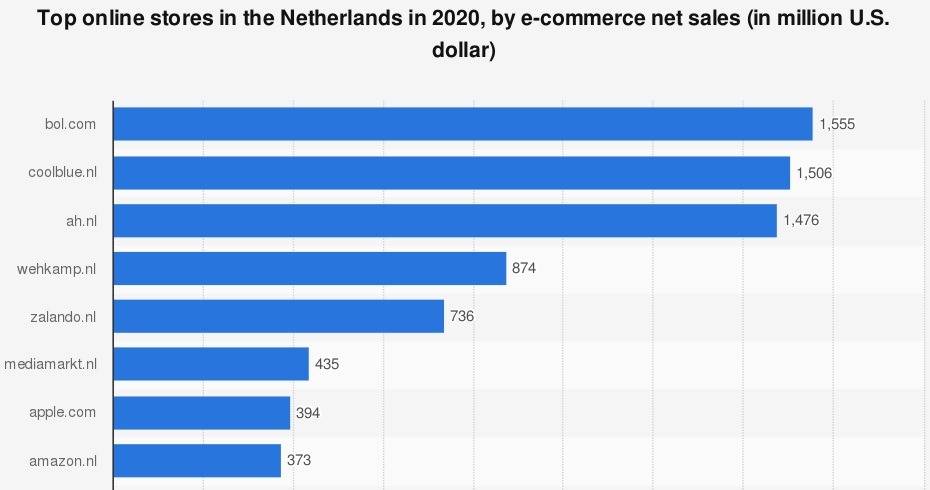 Bol.com's success story
Bol.com might be one of the most interesting players in the Dutch eCommerce market. The company was originally founded in Germany. But after the owners didn't see much value for the webshop in the German market, it got relocated to the Netherlands with help from private equity investors. Back in 2012, the company got then acquired by Ahold Delhaize.
Until last year, Bol.com didn't have to compete with big players, but since last year they're mainly competing with Amazon. Bol.com offers everything that Amazon does and knows exactly how to retain their customers. So how do they do this exactly?
First of all, Bol.com is now a Dutch company with top-notch local content on their website. Amazon doesn't come close in how they've written their website content. On a lot of pages, it's blatantly obvious that they applied an automatic translation, which doesn't do the look and feel of the products any good.
Bol.com, on the other hand, utilises their content in a way that directly speaks to the Dutch consumer and is always relevant to Dutch holidays and important events & dates (like the children's tradition of Sinterklaas-celebration). Bol.com's local content marketing tailored to the Dutch audience keeps them ahead of the game.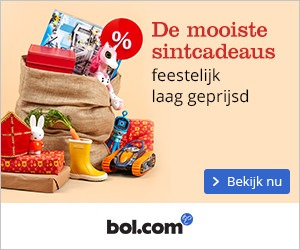 Coolblue's content is king
Coolblue is another big eCommerce platform with a huge presence in the Netherlands. It mainly focusses on white goods, electronics and fitness products. The company was founded in Rotterdam and started off with several websites that all focused on one specific product category. In 2005, they opened their first physical store and put more emphasis on Coolblue as a brand.
Coolblue prides themselves on excellent customer service and their always smiling delivery people. They are another great example of a company utilizing content in how they approach their customers.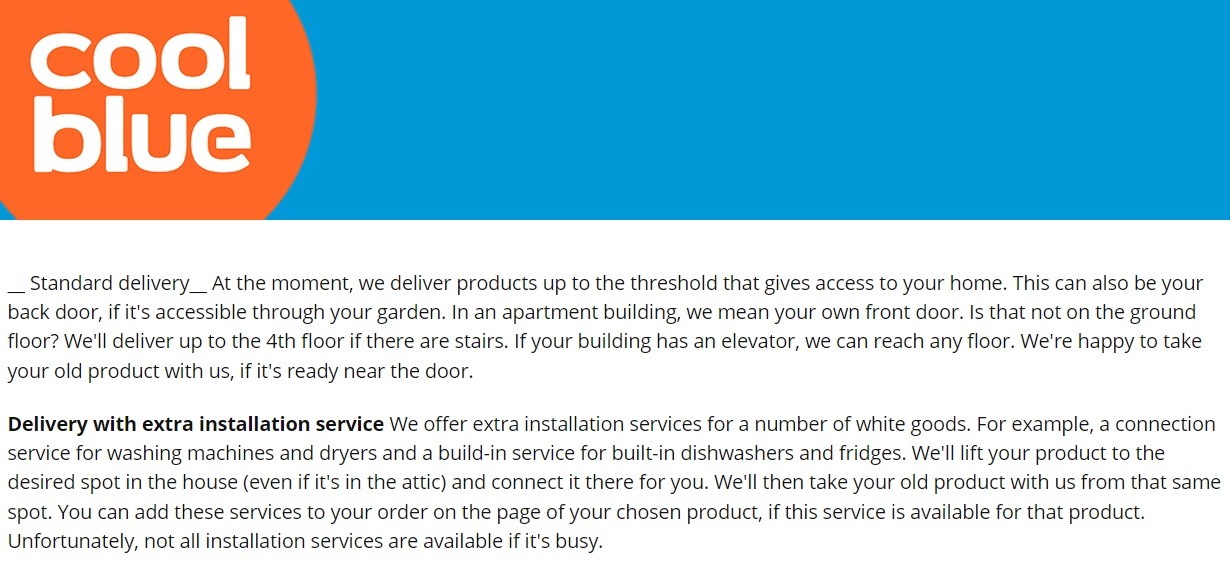 In their communication, they use humor that is guaranteed to leave the customer with a smile and a good feeling about their recent purchase. All of this is done to boost customer retention and overall satisfaction, and their online turnover shows they're doing it well.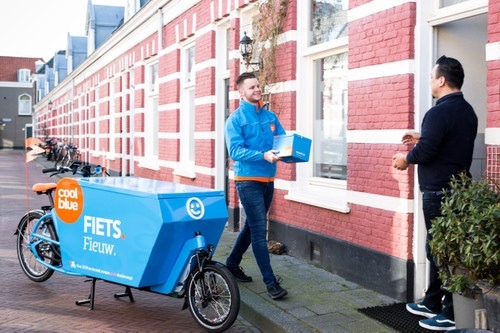 Local hero Albert Heijn
Albert Heijn is the biggest supermarket chain in the Netherlands and also part of the Ahold Delhaize retail group. In 1887, Albert Heijn took over his father's small shop and has since grown it to be the leader in the Dutch market. The online store was launched in 2001 after the website gained momentum on the worldwide web. Later on, an app was added to the mix as well.
Interestingly enough, Albert Heijn ranks above Amazon and big international retailers like Wehkamp and Zalando in the top 10 online stores in the Netherlands. But when taking a closer look, it makes a lot of sense that it is. The supermarket chain is fundamentally engrained in Dutch society, and the abbreviation of the store is even used as a verb to do groceries. In addition, they use wording that directly speaks to the Dutch customer. It's evidentially clear the company is from Dutch origin, and no picture of Dutch culture is complete without Albert Heijn.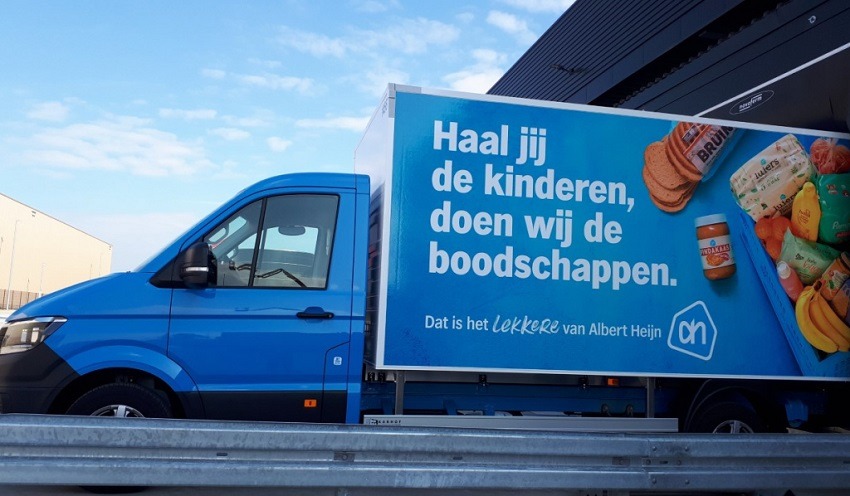 Read our other blogs