Full-service digital marketing agency based in Amsterdam
From researching a purchase to "I think I'm finally ready to buy". We can make doubtful customers certain by optimizing your campaigns and website or app. Non-suspecting prospects will be whammed by their first impression which surges your chances of them returning as loyal customers!
We make online success possible by providing:
Verifiable & Optimal Returns
Prompt Communication
Google-Certified Online Marketers
Full-Service Digital Marketing
Proven Results
How Whello helps you grow 
Our areas of expertise range from Search Engine Marketing and Conversion Optimization to Web Design and App Marketing.
Today's menu for your online success:
Hello!
We are Whello.
and you?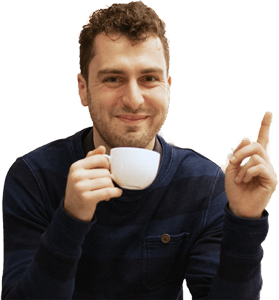 Digital Marketing Agency in Amsterdam
Hello, we are Whello. From our office in Amsterdam (NL), our team can ensure you that your company's website will be captivating and found more readily. Whello is comprised of a well-balanced mix of online marketers, each with their own area of expertise. Every day, we use our digital acumen to solve a vast array of online marketing challenges. With great passion, we become one with the heart of your organization and strive to provide you with insightful online results.
Together, we can make sure that your company really achieves maximum online returns! Every day, we at Whello intend to maximize our client's revenue while generating a loyal customer base through every available online channel.