Digital marketing
agency in Amsterdam
From startups to corporates, we help companies of all shapes and sizes grow. Our experience with fast-growing brands is the foundation of our services: we know what's needed to strategically grow your brand from one phase to the next.
Grow with Whello
We aren't your typical digital marketing agency, and we don't believe in taking on your marketing without keeping you involved. From experience, we've learned that co-creation with our clients is the surest path to success.
Co-create with Whello
Benefit from our experience with other fast-growing brands
Accelerate results using your knowledge of your business
Stay in the loop, and have your input count
Whello was founded in 2014 with the conviction that marketing is simply a tool for growth. To this day, that remains the foundation of our culture. Using our Whalemodel™ growth plan, we look beyond just your marketing. First, we analyse your proposition (the why), before putting together your marketing strategy (hello). Why, hello, Whello.
Whello offers a full range of digital marketing expertise, all in one place. Combining these skills creates a powerful synergy. Our web developer, for example, creates better-performing websites by working closely with our SEO and CRO specialists. Likewise, our in-house copywriters ensure our e-mail marketing's more effective.
Get to know the specialists working at Whello right here.
We always start with a discovery phase. This includes meetings, company visits and market research of you and your competitors before we get started on your strategy.
Together with your team, we create a unique growth plan with clear goals. Our specialists make sure that every area of our marketing efforts can be measured, and optimise your marketing channels daily.
Our experience with fast-growing brands forms the bedrock of our services. You'll find an overview of our work here.
International campaigns
CowManager
CowManager's software and sensors allow dairy farmers to monitor their cows 24/7. Whello has helped this SaaS scale-up to gain market share in the Netherlands, Germany and North-America.
Read More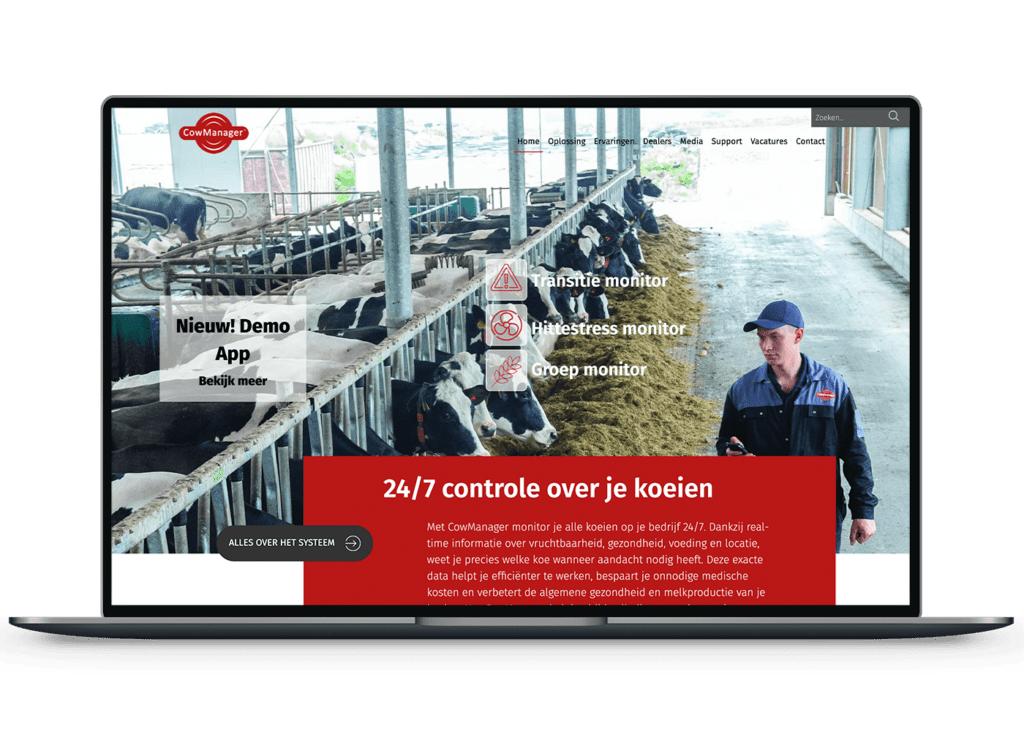 B2B SaaS marketing