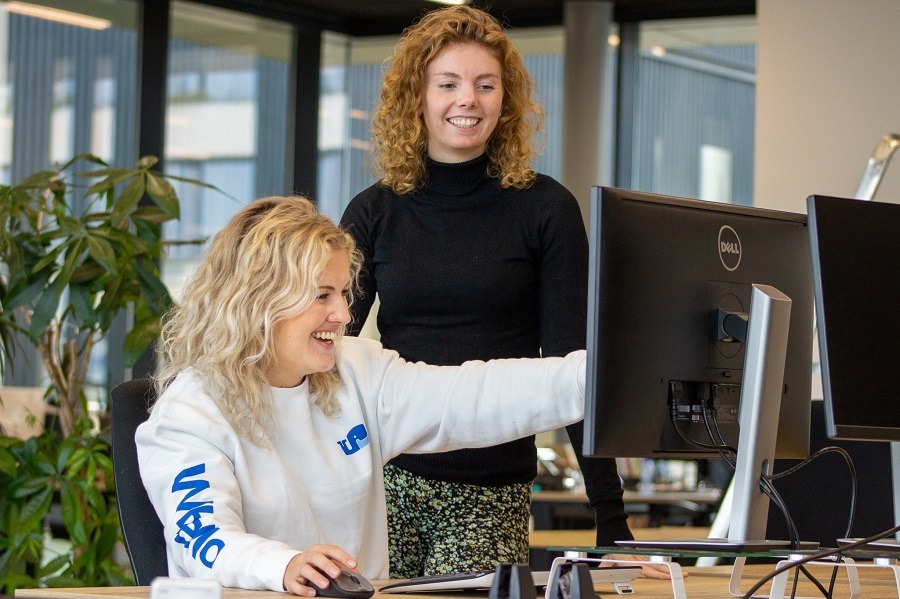 Create impact with your branding
Our branding specialists will make every experience people have with your business meaningful. With strong digital branding, you can make sure your brand impacts your target audience positively and increase your brand loyalty.
Brand positioning: developing strategic messaging to accurately portray your brand
Corporate identity: logo design and implementation across digital channels
Webdesign: we work your corporate identity into a UX design
Social media: we define your communication style per channel
Campaign concept: we design ads and emails for all your campaigns
Getting started with online branding?
This is what to expect
As a digital branding agency, we believe in co-creation to boost online success. We keep you involved in the process and results, because no one knows your brand like you do.
The benefits of co-creating with Whello:
Benefit from our experience with other fast-growing brands
Drive results using your knowledge of your business
Every part of your digital footprint will be recognisable for potential customers
Need more creatives on the team? No problem, we're flexible
Whello was founded in 2014 with the conviction that marketing is simply a tool for growth. To this day, that remains the foundation of our culture. Using our Whalemodel™ growth plan, we look beyond just your marketing. First, we analyse your proposition (the why), before putting together your marketing strategy (hello). Why, hello, Whello.
We always start with a discovery phase. This includes meetings, company visits and market research of you and your competitors before we get started on your strategy.
Informal communications aside, we set up regular routine calls and meetings. Every quarter, we come together to evaluate your strategy in a Whello Session and adjust your plan for growth.
We don't view feedback as a critique of our work. It's just another part of the process of creating that final winning result we're all striving for!
Branding & webdesign
JUSTIN Recruitment
The assignment? Reaching a young Dutch target audience through a complete rebranding and marketingstrategy. We used everything in our arsenal to make this a succes.
From the logo to the new website and from SEO to videomarketing. The result? A big job application percentage on the site from the right audience
Read More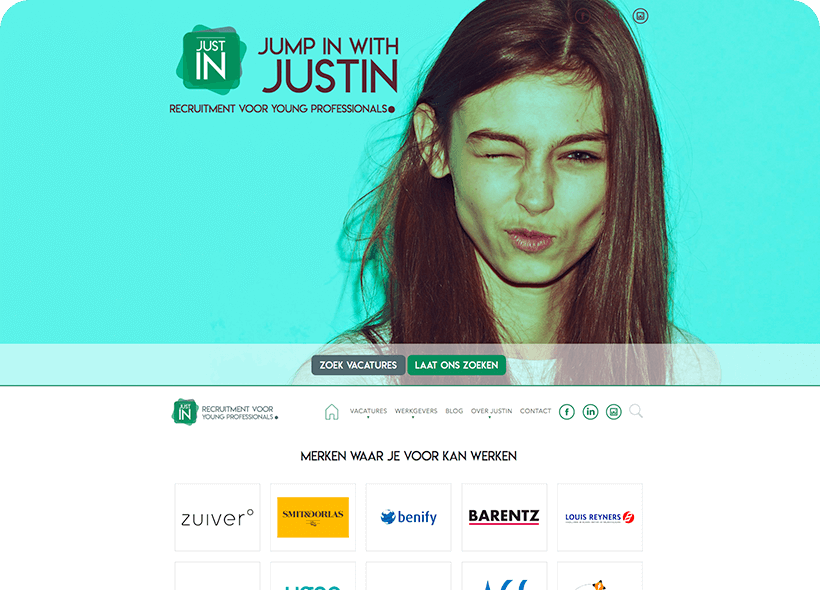 Branding & design