Online Marketing Consultant
Nasser Al Kamouchi
Nasser richtte Whello samen met Serge op. Voor zij dit avontuur begonnen, werkte Nasser als freelancer voor een vastgoedbedrijf waar hij Serge leerde kennen. Daarnaast had hij ook andere klanten waarmee hij veel met bureaus samenwerkte. Dat hij voor zichzelf wilde beginnen wist hij al snel, omdat hij kansen zag in marketing.
Het is een stukje psychologie en dat combineer je met mensenkennis. Om marketing goed te doen, moet je je kunnen inleven in de klant. Je moet je doelgroep begrijpen en weten hoe je die aan moet spreken. De customer journey moet dus centraal staan. Daar ligt Nasser zijn kracht. Neem het kopen van een bureaustoel. Waar let ik dan op als klant? Waar zoek ik? En als ik twijfel, hoe kun je mij dan overhalen om jouw bureaustoel te kopen. Dat proces in kaart brengen en vertalen naar de instrumenten die in iedere stap nodig zijn kan hij als geen ander. En dat maakt het online marketing spelletje voor hem zo leuk.
Nasser staat altijd naast de klant. Oftewel, hij wil dat de klant hem ziet als partner in plaats van als opdrachtgever. Meedenken en adviseren over de beslissingen die worden genomen horen daarbij. Zo maak je er met elkaar een teamsport van en kun je met elkaar scoren. Lijkt wel een beetje op voetbal! Daar is Nasser ook gek op. 13 jaar lang heeft hij dit met passie gedaan. Ajax is zijn club. Hij volgt alle wedstrijden en ook in het stadion is hij af en toe te vinden.
Skills van Nasser ?
Met een team van gedreven specialisten helpen we bedrijven bij Whello succesvol te maken. Met deze skills draagt Nasser een waardevol steentje bij aan dit succes.
Customer journey mapping
Creatief
Coachen
Out of the box thinking
Scoren met voetbal (en marketingcampagnes)
Social Advertising for the Amsterdam University of Applied Sciences
Getting professionals and entrepeneurs behind the school desks. We achieved this through a catchy social campagne!
Read More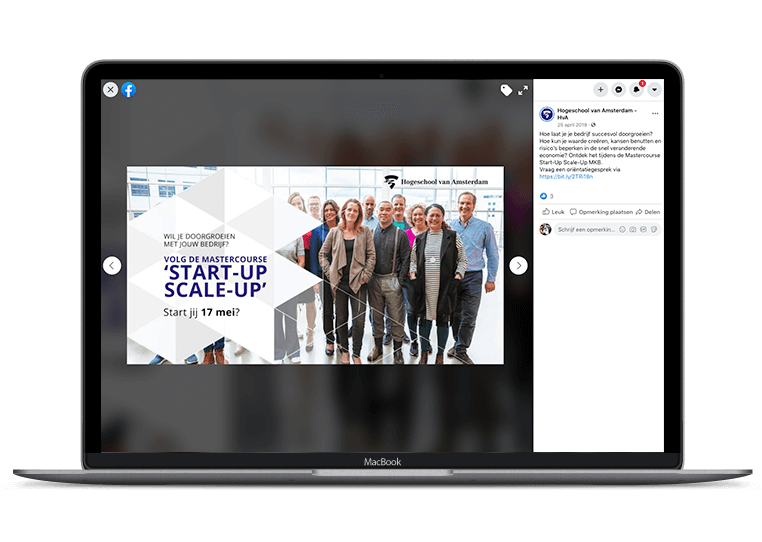 Volle klaslokalen!