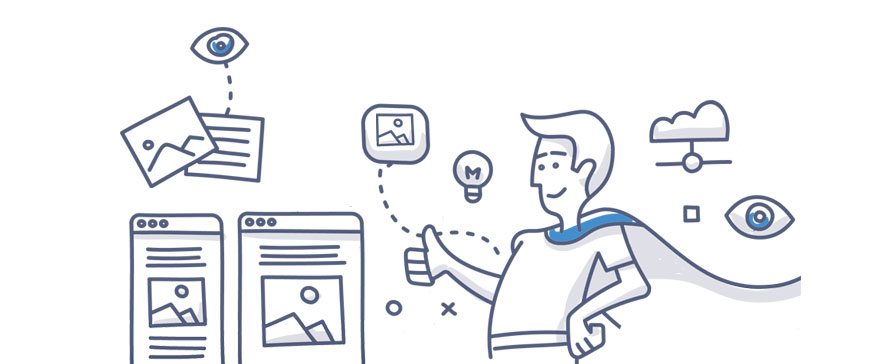 Your website is your calling card and tells your online story. Your website says who you are and determines what your online identity is. Visitors of your website should get an understanding of who you are, what you do and why you do it. You must make an impression. You only have one chance to make a good first impression especially in the fast-paced online world. A poor first impression is a huge missed opportunity.  A great first impression therefore begins with a visually attractive and functional website at the same time. A user-friendly website that loads quickly. Website visitors are highly critical and increasingly want more in less time. A quick loading time satisfies this crucial need and makes it possible to take the first step in scoring online.
The fast-paced online world
We live in a fast-paced information society where it seems like we're always in a hurry. This development translates into or perhaps is even caused by, our online behavior. Websites are more often quickly "scanned" and long slabs of text are passed over. We seek a quick summary, preferably at-a-glance.  We do not want to wait for a website to load. Especially in today's mobile society that is constantly on the move with our smartphones, it is imperative to have a fast website. Being on the move means relying on mobile Internet connections that effect loading times. A slow loading website in this context is doomed.
How fast is fast?
Usability experts advise to aim for a loading time of less than two seconds. If the loading of a website takes any longer than this minimal limit, website visitors will grow impatient and the chance that they quickly will move on increases exponentially.  Online experts say that with each additional second that someone has to wait, the chance of conversion drops by 7%. Yet, precisely due to the ever-increasing use of smartphones, final conversion becomes more and more difficult. Mobile users namely convert less quickly than desktop users. Practical experience has taught us that the conversion percentage can, to some extent, still be recovered by offering a fast website.

What does Google say about loading times?
Most of all, loading times indirectly influence our search engine optimized results.  According to the search engine giant, only one out of a thousand websites is currently negatively affected by the website speed algorithm. Indirectly, however, the "bounce percentage" or exit percentage does have a negative influence on the Google ranking. The rule here is, the faster the website, the lower the exit percentage. Google has sent a clear message by penalizing websites that are not suited for mobile users with a lower index in the search results. We expect that the loading times will ultimately have significant impact on the performance of search engine optimization.  That is why it is better to be prepared now and get a jump on your competitors. Score online.
How does your website score?
» Would you like to receive targeted advice about your website's performance? Do the website check!  We would love to help you and your website score online, too.
Read our other blogs