Setting up an effective Instagram strategy can be challenging for many organizations. Hubspot made Instagram strategies an important item on their agenda during the yearly 'Grow with Hubspot' conference in Amsterdam. The presentator started off with a crystal clear message on how today's marketers deliver tiring 'sh*t' content to their audience.

Today's information overload has caused us to decreasingly pay attention to content which makes it even more challenging for marketers stand out from competition. Are you looking for ways to catch a glimpse of your audience's attention? You will have to offer unique, creative and solution focused content around all platforms. And yes, Instagram is one of them.
Big chance that you've heard of this already, but how can you implement this Instagram strategy?
There is no special formula on how to create good content and it's often difficult to stand out. Luckily, Adroll shared some essential tips on how you can still create your own Instagram strategy which will suit your organization.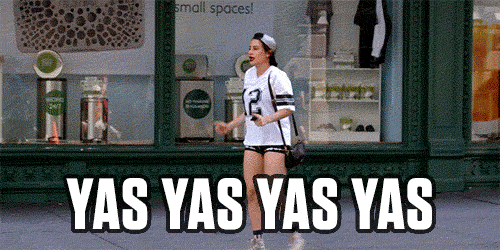 1. Video: knowledge is the new cool
Video holds the future and this also counts for Instagram. As a result Instagram launched video stories last year to offer users even more visual content. You have to keep in mind that video content should be adjusted to the media platform – and not the other way around. Experience enriching videos on YouTube  will have a different format and purpose than mute and short videos on Facebook for example.
Many confusing faces started to appear in the audience. At one point a man raised his hand and questioned: "My organization would love to start using Instagram, but our product isn't  'visually-appealing'. What would you do in this situation?"
According the Adroll presenter content must be light-weighted an interesting. "It can be very interesting for you to show the face behind your brand in case you're a consulting agency for example. Who are the people behind your brand? Besides, sharing knowledge is the new cool. Share quick tips and tricks with your audience through videos."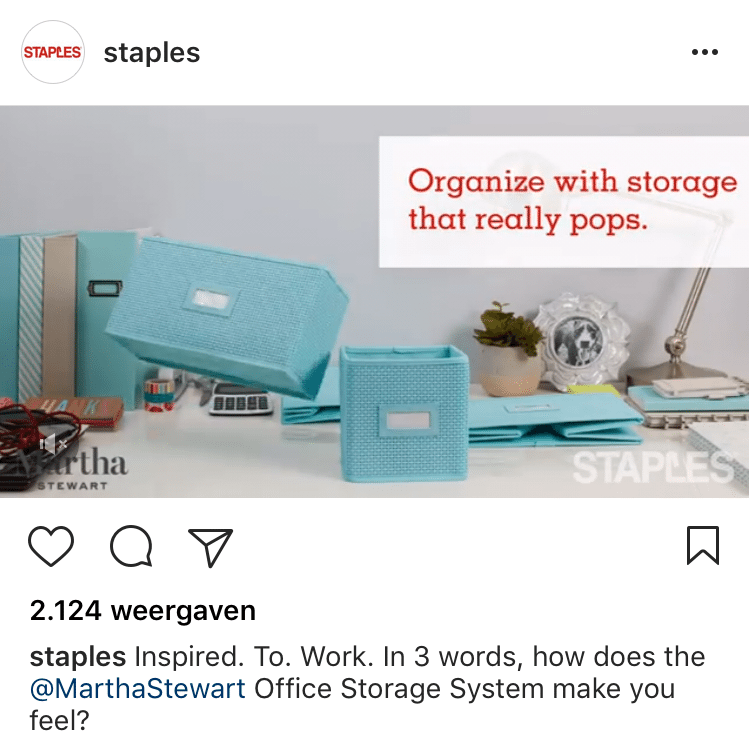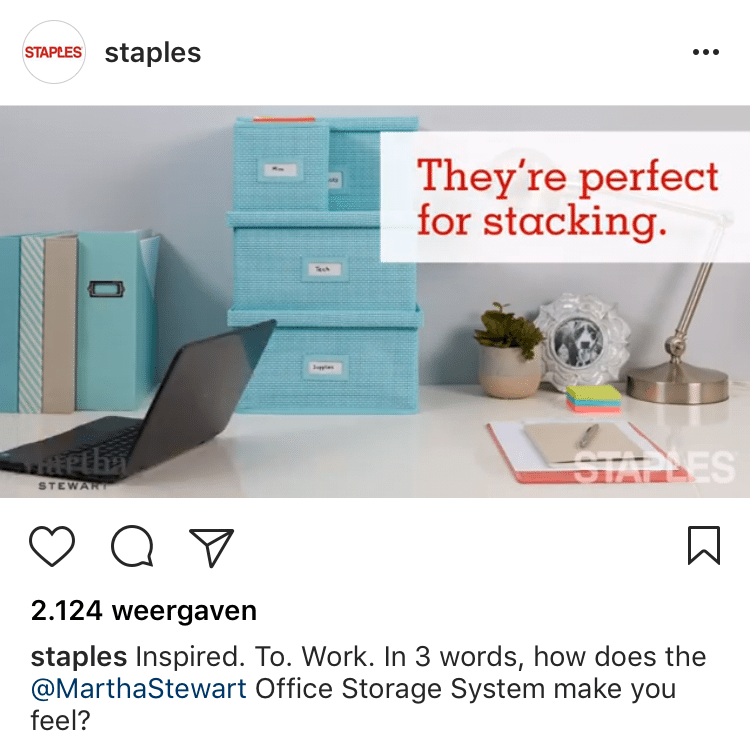 2. Be consistent in your Instagram presence
Instagram experts can't stress the importance of consistent visibility on Instagram enough. As a rule of thumb you can think of one Instagram post a day. In case you can't reach this posting frequency at least try to post content every other day. Several studies have shown that marketers have seen their followers and user engagement rising as they started posting content more frequently (i.e. at least once a day).
As a brand you want to transfer your organisation's 'tone of voice' successfully and make sure you will not be forgotten in time. Therefore you have to be careful with the type of content you post. Make sure your content is aligned and does not differ from each other.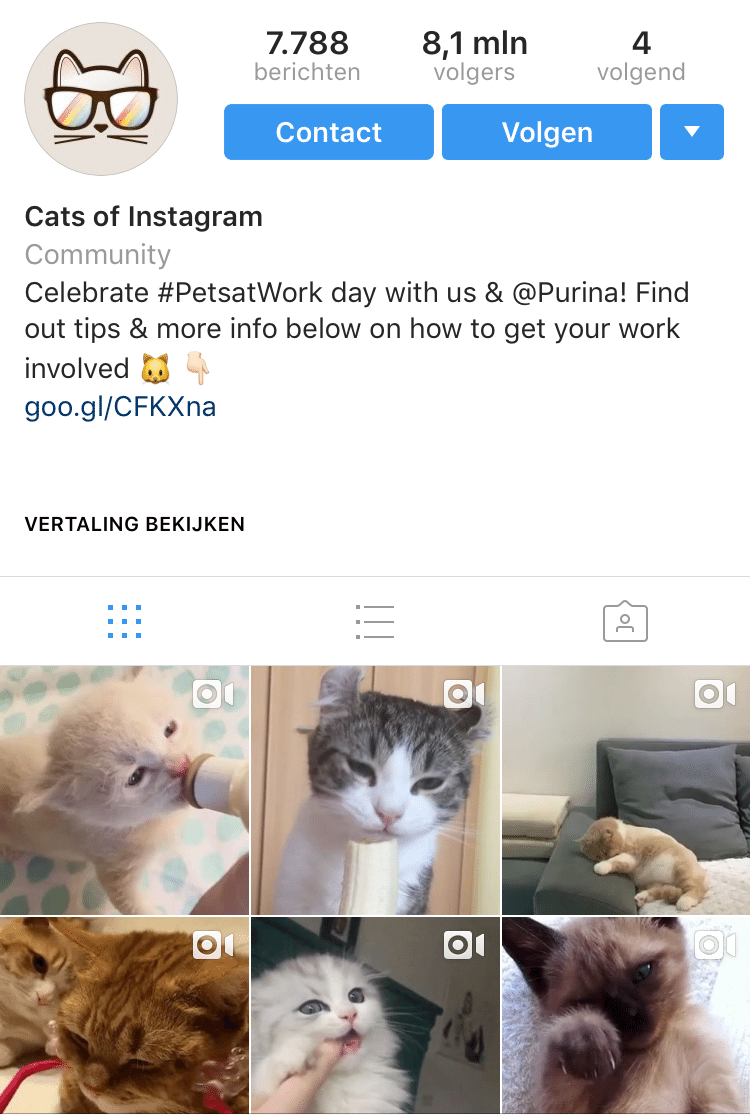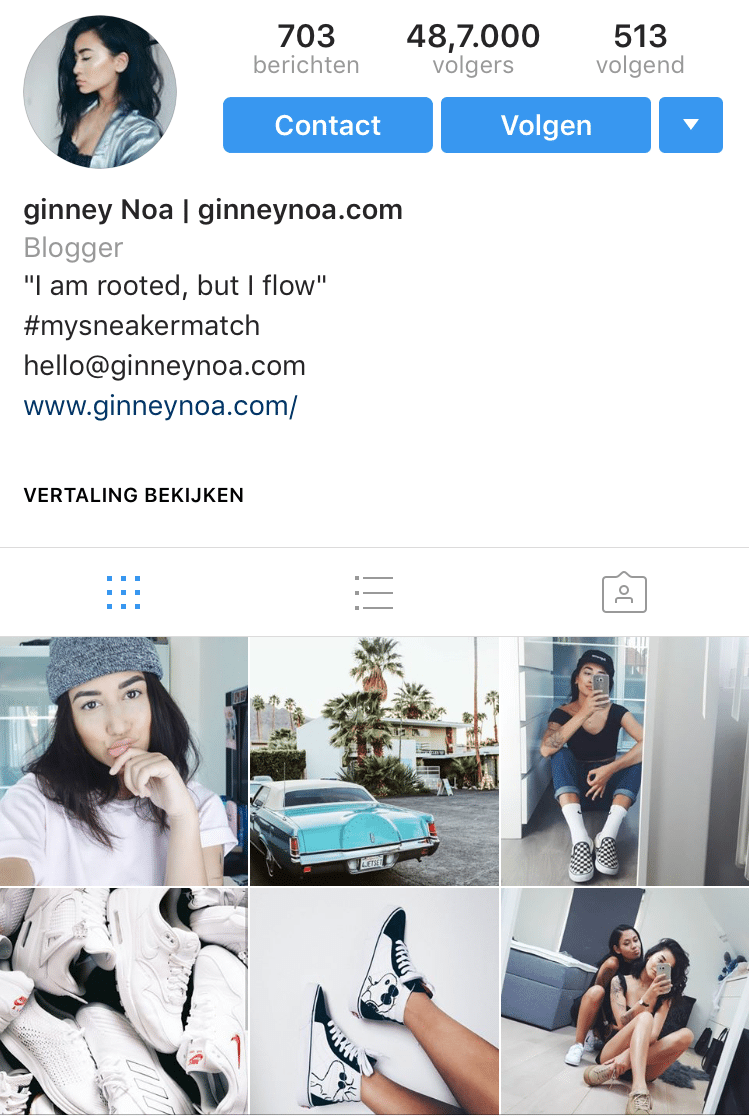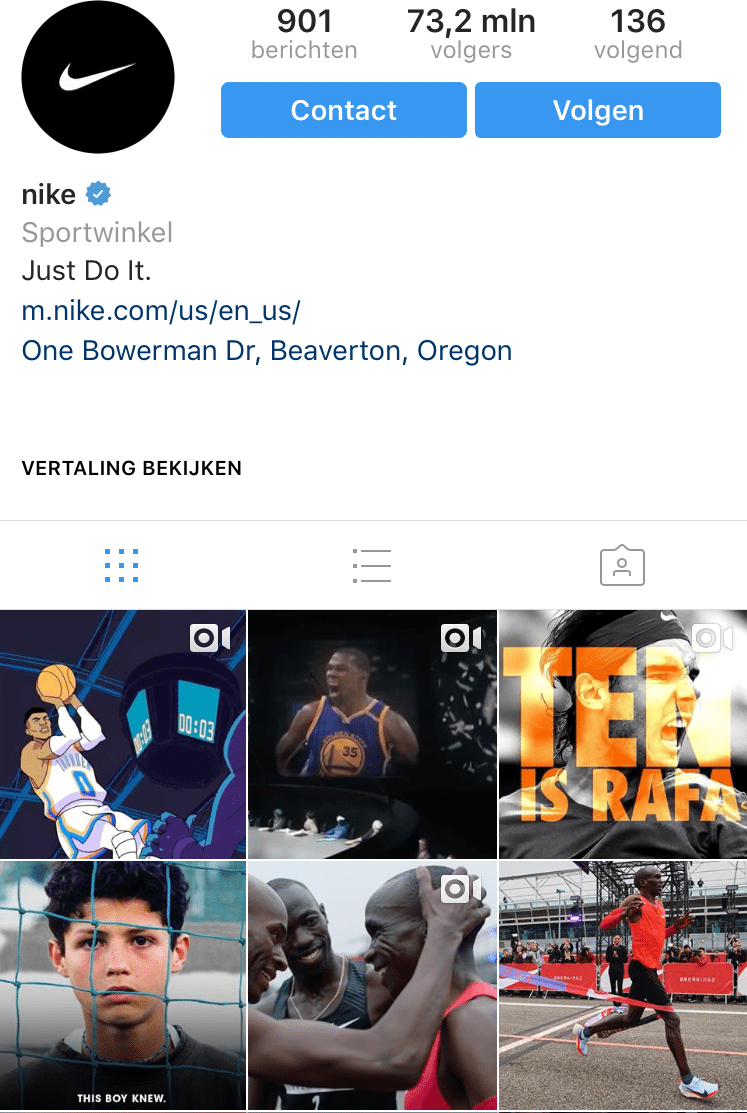 Additionally, you need to experiment for yourself on when to post your content on Instagram. The right moment can vary per account and organization. You shouldn't be afraid to experiment with moments and time.
For example: people may pay attention to cleaning tips (e.g. like Staples' tips) in the morning while they may look for shoe trends or cat videos on Sunday. You will find the best moment to post for your organization after trying out multiple options.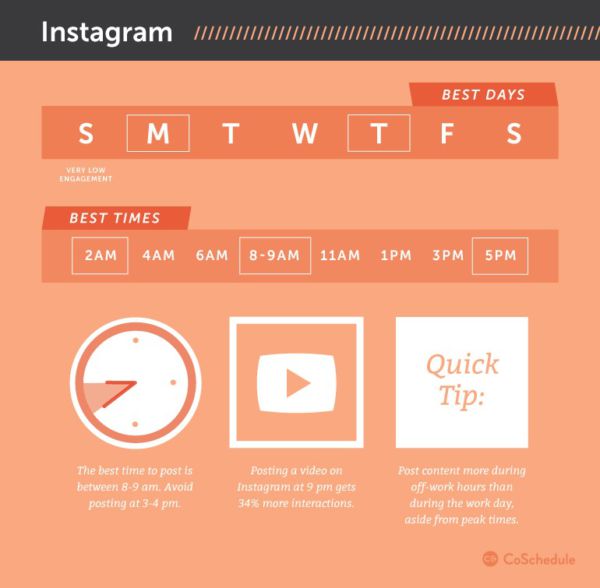 3. Start using hashtags (really!)
Okay, so you have created your Instagram account and posted your first post. Hooray! Now it's time to get found. One way to gain followers is to actively follow other accounts and start interacting with users who are interesting to your organization. One other way to generate attention is to start using hashtags. Don't be afraid to start using hashtags today! Adroll showed that almost 88% of the brands on Instagram do so and on average they have seen their user engagement grow with 13%.

Tip: are you not a big fan of how hashtags make your post look? You can find read here how you can 'hide' your tags.
4. Create interaction with your followers
The whole purpose of inbound marketing is to create content which attracts and satisfies your visitors. Push marketing is no longer effective. You will start seeing you follower base decline once you only post content but do not interact with your followers. Try to ask users what they think of your product or ask them where they're from.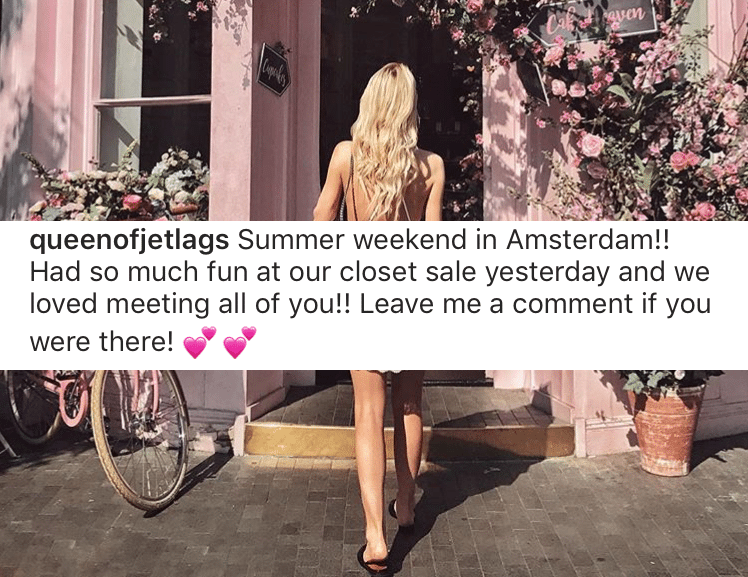 5. Raise awareness by using influencers
Instagram probably has probably the most and strongest social influencers of all. A couple of years ago influencers started to appear out of nowhere and (sports) model Pamela Reif, the Dutch Negin Mirsalehi and the adventurer Jay Alvarrez are perfect examples. Usually brands reach out to social influencers to create brand awareness in a subtle way. Keep in mind to select influencers who suit your brand.
A subtle way to collaborate with an influencer is to make him/her 'take-over' your Instagram for a day. In this case the influencer will have access to your Instagram temporarily and will be able to post for you.
Example: Anne Hathaway did a take-over for InStyle Magazine.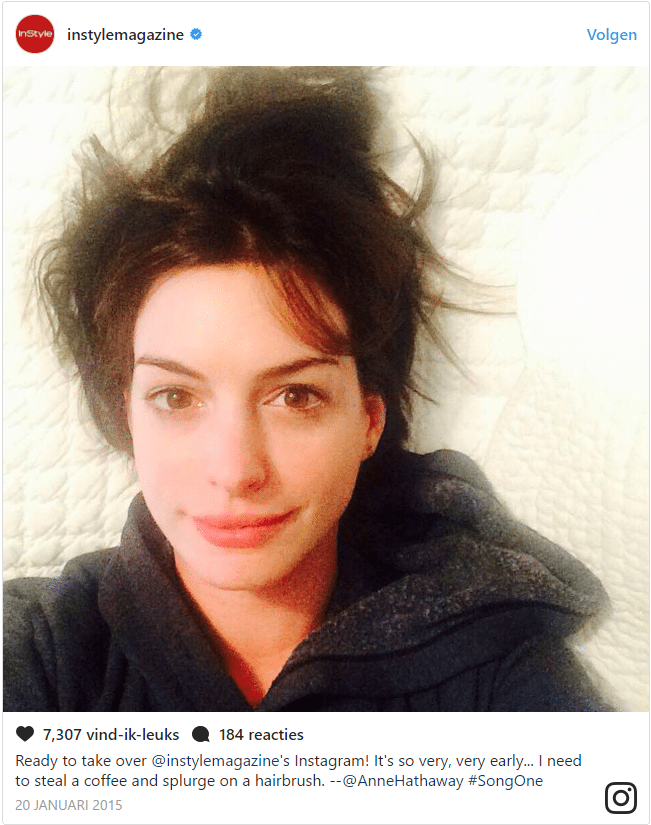 Start working on your Instagram strategy today!
Set up your Instagram account and keep these tips in mind. Whether you have experience using Instagram or not: your strategy will only become successful once you put in all your dedication. Experiment and don't be afraid to start exploring and having fun using the much offering platform. Start off small, but dare to be creative!

Did any questions pop into your mind while reading this article? Or are you interested in using Instagram Ads as your advertising channel? Do not hesitate to reach out to us.
Read our other blogs