A landing page is a website page that enables you to capture information from people who are visiting your website. Too many companies send social media or other online advertising traffic to their home page: huge mistake. Firstly, does the homepage cover the information in the ad? If it does, great. People expect to find relevant information according to what the ad refers them to. Also, once they arrive to your homepage, where do they go?
Whether you are trying to generate leads or sell products, a targeted landing page will optimize the number of conversions, because they will have arrived at the right place with just one click. Here are some tips to follow when optimizing your landing page to generate more conversions.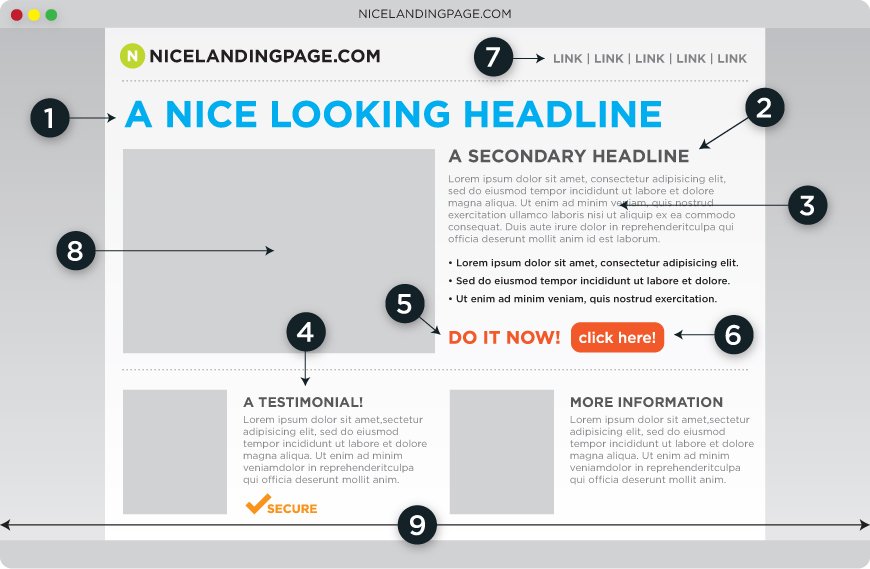 1. Determine your goal
Before you start, make sure you are clear what your goal is. Do you want to sell products? Get someone to sign up to a course? Build a database of contacts? Each of these actions requires a different strategy and a different layout of your landing page. A successful landing page will prompt the visitor to complete the required action and can dramatically increase the effectiveness of your marketing campaign.
2. Less is more: grab your visitor's attention
Optimizing a landing page is as much about looks as it is about content. Make sure your page is visually attractive: use a clear bold headline to promote your offer and a subheading with some more information. Don't clutter up your landing page with unnecessary information – experts estimate that you have 8 seconds to grab your visitor's attention so don't waste it. If you are using a form to capture information, keep it short. Don't ask people for their age or telephone number if you can avoid it. These requests tend to put people off and stop them from completing the form.
3. Build trust to make your visitor feel safe
When optimizing your landing page, make sure your visitor feels safe and a great way to do that is to build a level of trust. He or she may not know you, your company or your product. Therefore you need to make sure to present great product ratings, Facebook likes and reputable companies as customers to gain trust. Include logos, badges, testimonials to your landing page in a way that does not distract but does reassure your visitor.
4. Add color and visuals
Always remember that great visuals have far more impact than words. An image or short video that shows your offer, your product or even something humorous related to the text will catch the visitor's eye. Keep colors similar to your brand colors – it may be subliminal but it helps to you when optimizing the landing page.
Identify the keywords people interested in your product or service might be searching for. A conversion button should really stand out on the page and it should be clear what the visitor will get. Make sure to place it in clear view and not hidden away at the bottom of the page.
5. Test for all devices
These days, your landing page should not only work when visitors use a laptop or computer. It is estimated that nearly 30% of web traffic originates from mobile devices. When people can't see your landing page properly on their mobile device, that is worse than not having one at all.
Play with different layouts to see what is the most eye-catching on a mobile device. Make sure the click through buttons are obvious and remove any menu elements that make scrolling down a piece of work. Above all, make sure your site is fast enough.
Do you need help optimizing your landing page? Have Whello help you. Contact us and let's work together on optimizing your landing page into a highly successful one.
Read our other blogs