One of the most frequently asked questions is: 'how did Whello attain a number 1 position in Google's organic search results?'
Everyone wants to be found in Google right? When you type in 'online marketing Amsterdam' in Google, you will find Whello listed at the top. This is not a coincidence, but the result of an elaborate strategy. We would like to give you an unique glimpse behind the scenes at Whello. Get ready – here are 5 reasons why we are at the top of the list in Google.
1. Use Keywords in Your Titles
Google crawls thousands of websites and wants to know what your page is all about quickly. Visitors also search through many pages before they find the right information.
With the aid of Google Keyword Planner, you can examine which words your target audience uses to find the product or service you offer. Just enter a few possible keywords and the Keyword Planner will also provide you with some suggestions. Google Keyword Planner doesn't share this valuable information with just anybody, only users with an active Adwords account have access to the exact values.
These days, Google is smart enough to know that the order of your keywords is no longer imperative. So be sure to vary your keywords.
Keywords 'holiday house France' can also be 'child-friendly holiday house in France'.
Do be careful of your plural/singular usage and possible use of signs such as dashes or apostrophes. Google often considers singular or plural as a unique (and separate) search assignment. The difference between 'holiday house' and 'holiday houses' is already big enough for Google.
Be smart when you make your selection. Obviously, your competitors will choose the keyword with the most volume, but it will probably be more difficult to attain the number position with it. So, also take the level of competition into account. Then incorporate your keyword into a catchy title and into the other content on the page.
It is also important to make your website readable for Google, so be sure to have a good heading format. With 'normal' subheadings your website may look great to visitors, but Google will only see your web page as one long slab of text. When you  apply H1 and H2 headers, you clearly indicate what the most important content is for Google.
2. Achieve Top Rankings by Link Building
Attaining the top position in Google and link building go together. You can give a page on your website more value by placing links to this page on your own website, this is called internal link building. It is also important to remember that you should be careful not to overload your website with links because this will reduce the legibility for your visitors. Be sure that you always link to another relevant page, just like there are relevant links placed in this article.
One tip is to equip your website with breadcrumbs.  Besides making it very orderly for your visitors, you also give more SEO value to your homepage and underlying category pages with these. Because with a breadcrumb, you automatically equip every page with the necessary internal links. Please see below.
Another way is external link building. The objective here is to place links to your website on other websites. Google gives pages with many relevant incoming links a higher ranking (or page rank) in the organic search results. Google also looks at whether the 'backlink' is placed in the right context, of course, so there is no point in placing all kinds of crazy links everywhere. Furthermore, Google strongly disapproves of paid links and these will cause your ranking to drop. So, make sure that you have links on, for example, relevant company pages, branch websites and blog websites.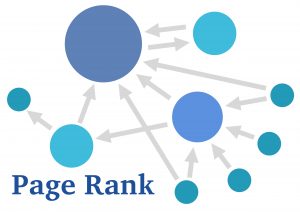 3. Write Blog Articles
It is impossible to create a fitting web page for every important keyword. A keyword may not always match with a certain service, product or theme. It is a shame, however, not to get the most out of a keyword that has a large search volume and not utilize these links. Therefore, a blog is the ideal way to highlight the keyword without having to create a separate page with products and services. Make sure your blog articles are also SEO optimized.
4. Make Sure You Have a Good Website Structure
A good website structure makes your website not only easier to read for your visitors, but Google values it as well. Google does not like 'stand-alone' pages, but gladly sees a large majority of the pages fall within one logical structure.
A good website structure means that you start with more generic subjects such as 'products' and 'services' only to subsequently be more and more specific in the information you dispense.
Your homepage comes first, of course. A few other pages fall under it and these also contain pages of their own. This is a very handy structure with which you can reach specific pages with only a few clicks. Ultimately, you create various silos and funnels with this.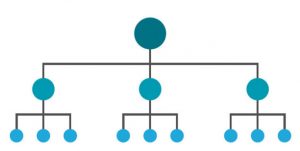 5. Mobile-friendly website
Almost everyone has a mobile device (telephone, tablet etc.). A large percentage of the searches carried out these days are mobile.
In this, speed is key for your website: your website must load within 2.5 seconds. Yes, this is super-fast. Google will not fully punish you if your website is not 100% mobile-friendly, but mobile-friendly sites will be given precedence.
Make sure that your website is not only clearly legible on mobile formats, but also avoid large slabs of text on your product pages, for example. On your mobile phone, you want to quickly find what you need. Also, be sure that the images shrink to fit the smaller formats.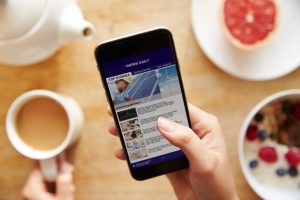 Do You Want Top Rankings Within Google, Too?
Who doesn't dream of that number one, top-ranking position in Google? Would you like to know more about how to improve your website ranking? Then please contact Whello and together, we can look at all the SEO optimization  opportunities!
Read our other blogs