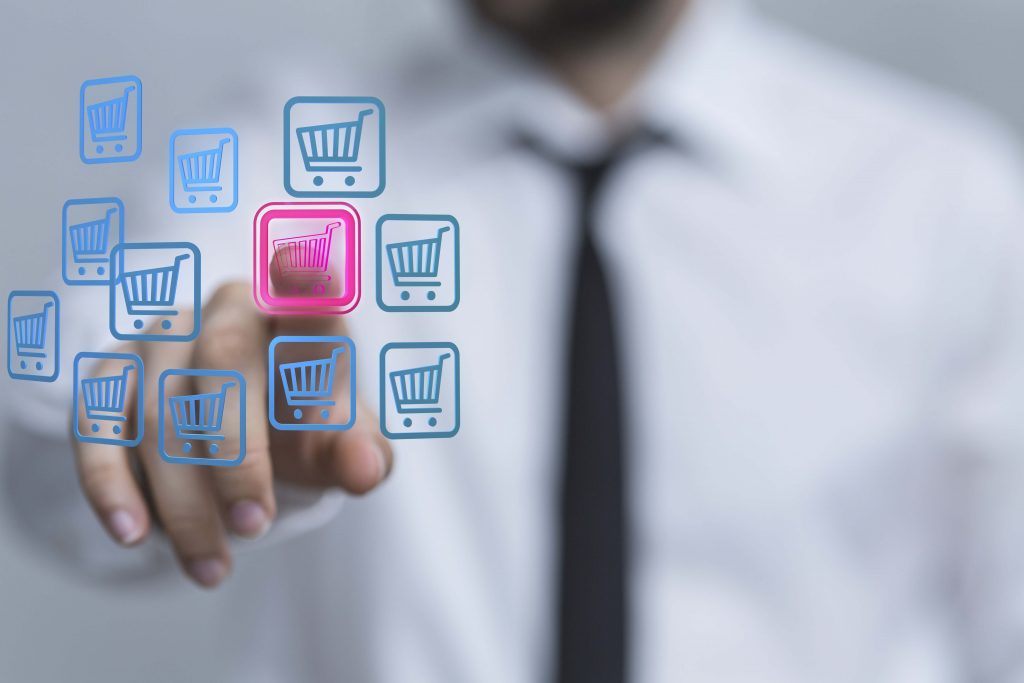 In a real store you won't see it happen often: filling your shopping cart full of items and then just leaving it behind. But web shops are plagued by it: fake shopping. Web shop managers are at their wits' end: "Abandoning shopping carts is a major problem in the web shop world," said Eric Oostveen of the Dutch online platform "Regeltvoordeel in Metro." Often, clients are one click away from the actual purchase. How can web shop managers make purchasing more accessible?
Revenues lost
Despite the fact the Netherlands by now has over 10 million website shoppers, much revenue is lost.  It is only natural that web shop managers are prone to compare and have dreams that exceed their budget. You go to different stores, you browse and compare. Finally, you decide on a pair shoes, or not. Why online shoppers exit prematurely is often exacerbated by obstacles designed by the web shop owners themselves. This is actually good news, because it means you, the web shop owner, can do something about it.
Unexpected costs: no! Discounts: yes!
It has become apparent that unexpected costs, like VAT, service costs or delivery costs are among the top grievances online shoppers have. That is why it is important that web shops are very clear about the costs so that clients will not be faced with unpleasant surprises. Pleasant surprises, on the other hand, are a good idea: for example, offering an introductory discount with the first purchase has shown to really work.  Even a small discount of say 5%, can be enough make the shopper decide to purchase. For the Netherlands, discount offers can easily be provided via such websites as Kortingsbonnen.nl, Kortingisleuk.nl and Actiecode.nl.
Make it more enjoyable and fun
Another damper when shopping: a poorly functioning or complicated website. A clear, well-designed landing page with an easily found FAQ button to answer any questions helps customers continue on their way.  It must also be made clear what is available in-stock so that shoppers won't make the wrong selections. The key to this all is good communication, and the goal is to create more convenience for visitors.
No account required
The mandatory opening of an account is routinely found to be the reason why someone exits a web shop prematurely and shops elsewhere. It is time-consuming as yet another password needs to be created, confirmed and stored. This can be made easier. A Woocommerce web shop, aWooCommerce Postcode Checker can be activated. The only thing visitors have to do is enter their postal code and house number. Without all that needless hassle and an appealing website, shopping becomes much more pleasant.
Privacy
Besides the fact that having to open an account is often associated with unwanted newsletters and spam, privacy is becoming increasingly important. The large majority of website visitors do not like to provide their personal information without good reason. Accounts can continue to be an option, of course, for those customers who find it handy. But by not making it mandatory, the chance is greater that the customer will stay in the shop and will sooner proceed to purchasing.
Create trust
Another reason why prospective buyers turn away from web shops is that they have doubts about the reliability. Small web shops, especially, have this problem. They can create more trust by placing reviews. An attractive "About us" page can help generate familiarity and trust. Who are the people behind these products and what is their story? It makes a website less anonymous and impersonal and creates a bond with visitors.
Make your USPs known
To connect with visitors, every web shop should present their Unique Selling Points.  By making them known the customers, they will feel like they know what to expect: whether it be the lowest-price guarantee, the finest quality or exclusivity of the products. They won't have to search for it. Are you a web shop owner who hasn't clearly identified your USPs yet? The Whello web specialists can help you identify and profile these.
From fake shopping to real purchasing
Over 70% of the contents in virtual shopping carts remains there, untouched. This offers web shop owners a great opportunity. Another tool to implement for bringing customers back is remarketing. Here, potential buyers are reminded of their earlier visit to the web shop with the use of banners, for example. This can actually increase the number of conversions by 10 -30%. Do you want to know how this is possible and what else can be done to prevent fake shopping? Whello is here for you.
Read our other blogs