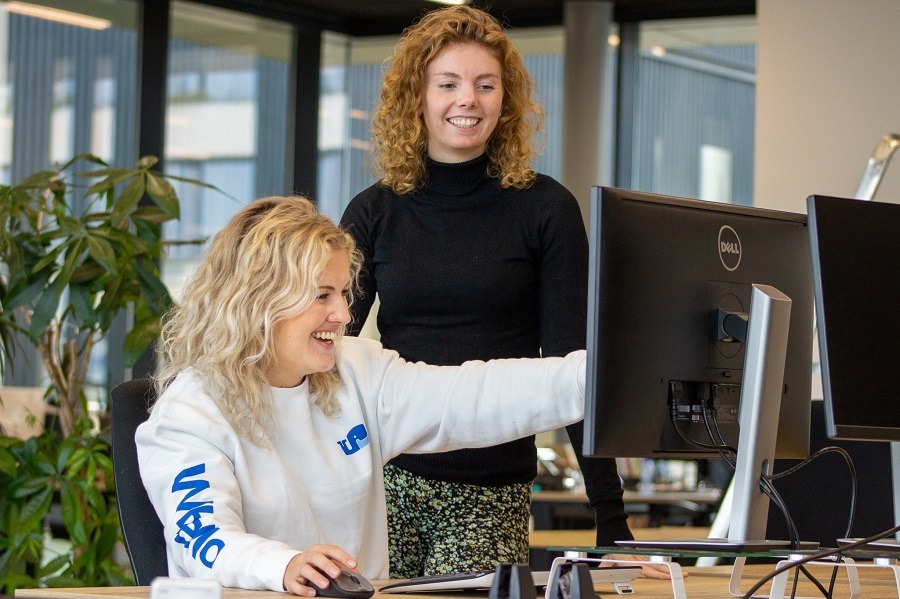 SaaS campaigns
Whello has years of experience with SaaS marketing campaigns. We analyse your target group, create a customer journey and win over your target audience with content about your solution. We focus on decision-makers or end users, inspiring and convincing your target audience with videos, whitepapers and case studies. We win over clients on the following channels:
Search engine marketing (SEM): your site's search engine visibility is the best long-term strategy for any SaaS business.
LinkedIn campaigns: we're very successful at utilising LinkedIn's targeting options, such as remarketing ads.
Growth hacking: we achieve results faster by conducting smart experiments with email, social media & your website.
Content marketing
We win over decision-makers and end users across the following channels:
SaaS website: we take the user flow into account and design your website with attractive call-to-actions and forms.
Copywriting: our copywriters are experienced with SaaS, writing in the right tone-of-voice and making sure they're SEO-friendly.
Email marketing: get more out of your database. With email automation, we ensure a higher conversion percentage.
Video marketing: our video producers provide case videos and product videos that make an impact on your customers.
A SaaS campaign?
Here's how we make it a success
We're an all-in-one marketing shop that'll put together the perfect team for you. Who's on that team? Well, it depends on where you're at with your growth. We'll bring in the marketing specialist you need when you need them.
Working together with Whello
You'll get your own marketing strategist
Together, you'll determine which specialists you need
With a flexible team, we can quickly act on marketing opportunities
Whello offers a full range of digital marketing expertise, all in one place. Combining these skills creates a powerful synergy. Our web developer, for example, creates better-performing websites by working closely with our SEO and CRO specialists. Likewise, our in-house creative copywriters ensure our campaigns are more effective.
Get to know the specialists working at Whello right here.
During an assessment, we determine together where your marketing opportunities lie. Based on that, we assemble a team. These specialists are an extension of your marketing department.
Within a fixed number of hours per month, they will work with you on a growth plan. Every quarter, we analyze the marketing opportunities and deploy the specialists you need at that time.
Our team works step by step on the marketing growth formula:
Establishing a distinctive brand story with strong content
Building a persuasive website
Setting up successful campaigns
We have in-house data specialists who make all actions measurable. We optimize extensively and share the learnings with you. During the strategy sessions, we discuss all the data insights. This way, we make the right choices together on the path to growth.
You expect initiative and direction from your marketing partner. We understand that better than anyone else. Therefore, working in established routines is the foundation of our approach.
Count on weekly updates, monthly report meetings, and a quarterly evaluation in the form of a strategy session. This keeps everyone up-to-date and allows for timely adjustments.
We always start with a discovery phase. We analyse you and your competitors through a kick-off meeting, company visits and market research. Then, we draw up a growth plan with your future goals and the actions required to achieve them. When we're coming up with your specific marketing actions, we base them on your customer journey: reach them, win them over and persuade them to act, to keep them coming back for more. Makes sense, right?
Marketing Strategy & Web Design
MeteoGroup
MeteoGroup wanted to pivot from delivering customisation to ready-to-use weather data products. As their team lacked digital marketing expertise, they asked Whello to help them design and implement their strategy. So we did!
Read More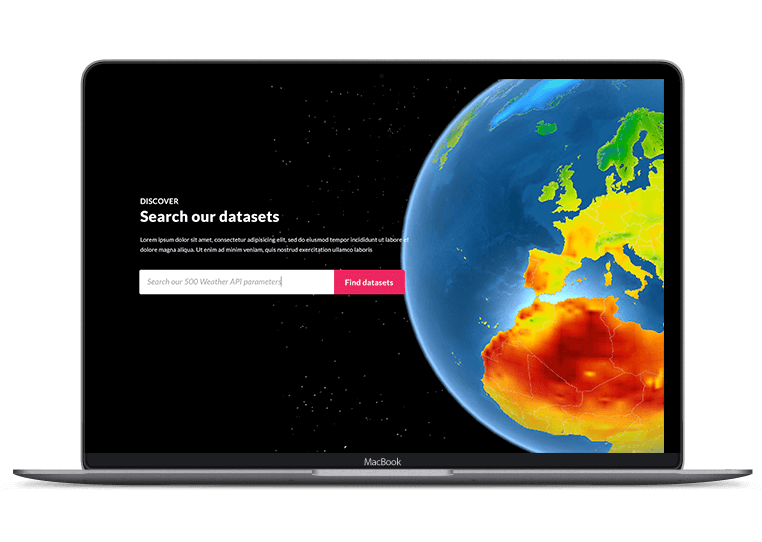 Marketing Strategy