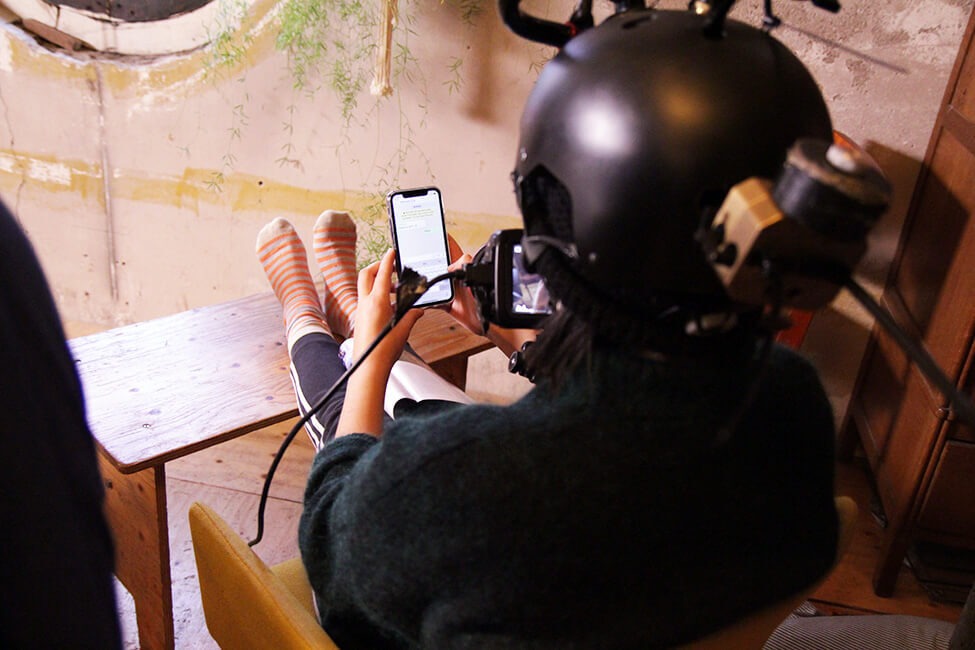 How do we reach your target audience?Recruitment campaigns
We reach candidates on the following channels:
Google Ads campaigns: reach candidates instantly with targeted Google ads.
Search engine marketing (SEM): we make sure your vacancies are also included in Google's organic results.
Social media marketing: social media is a great way to find hidden candidates. Together with you, we develop a social media strategy to attract and lock in the right professionals.
Want to find out what Whello can do for you?
How do we win over your target audience?
Web design & content marketing
We win candidates over using the following channels:
Recruitment website: our websites are Google-friendly, with links to job sites.
Copywriting: our copywriters are experienced at writing attractive vacancy texts.
Email marketing: get more out of your database. With email automation, we ensure a functional and engaged candidate journey.
Employer branding videos: a video is the best way to share your company's feel & personality with your target group.
A recruitment campaign?
Here's how we make it a success
We aren't your typical digital marketing agency, and we don't believe in taking on your marketing without keeping you involved. From experience, we've learned that co-creation with our clients is the surest path to success.
The benefits of co-creation:
Accelerated results, using your knowledge of your business
Efficiency, bypassing incorrect assumptions
We manage & distribute your marketing actions, while keeping you in the loop
When we're devising your marketing campaign, we start with your candidate journey strategy. We map the channels where your target group starts their search, how they orientate themselves and when they take action. Then, we make sure that you're visible at all those key moments. From an optimised website with attractive application forms, through to LinkedIn and Google Ads campaigns.
Whello was founded in 2014 with the conviction that marketing is simply a tool for growth. To this day, that remains the foundation of our culture. Using our Whalemodel™ growth plan, we look beyond just your marketing. First, we analyse your proposition (the why), before putting together your marketing strategy (hello). Why, hello, Whello.
We determine your objectives in the strategy phase, such as the maximum cost per application. That way, we quickly determine which campaigns contribute to your success, and which aren't so profitable.
We always do our best to get to know your company and target group as well as possible. We start each project with a kick-off session, where we invite you and your colleagues to join us as we explore initial ideas for your marketing. While we're working together, we like to pay your company a few visits to familiarise ourselves with its corporate culture.
Branding & webdesign
JUSTIN Recruitment
The assignment? Reaching a young target audience through a complete rebranding and marketingstrategy. We used everything in our arsenal to make this a succes.
From the logo to the new website and from SEO to videomarketing. The result? A big job application percentage on the site from the right audience
Read More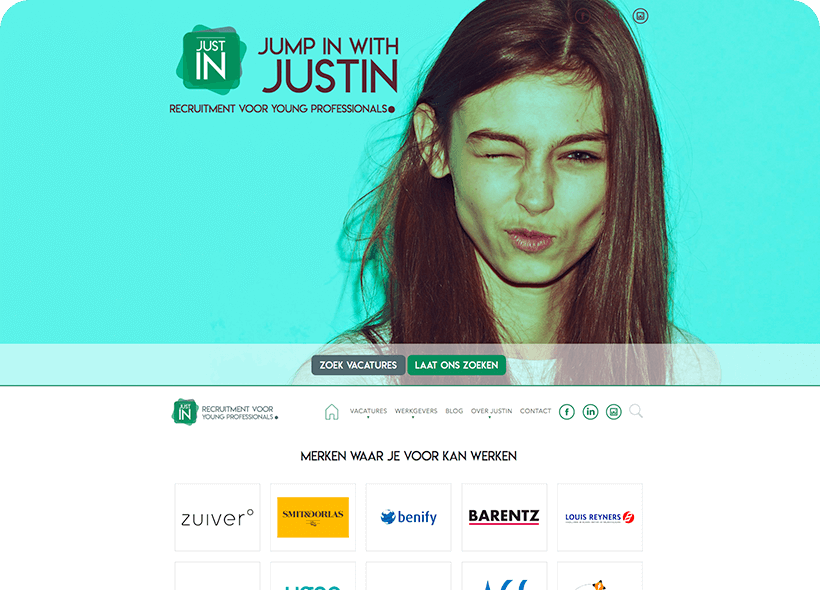 Branding & design