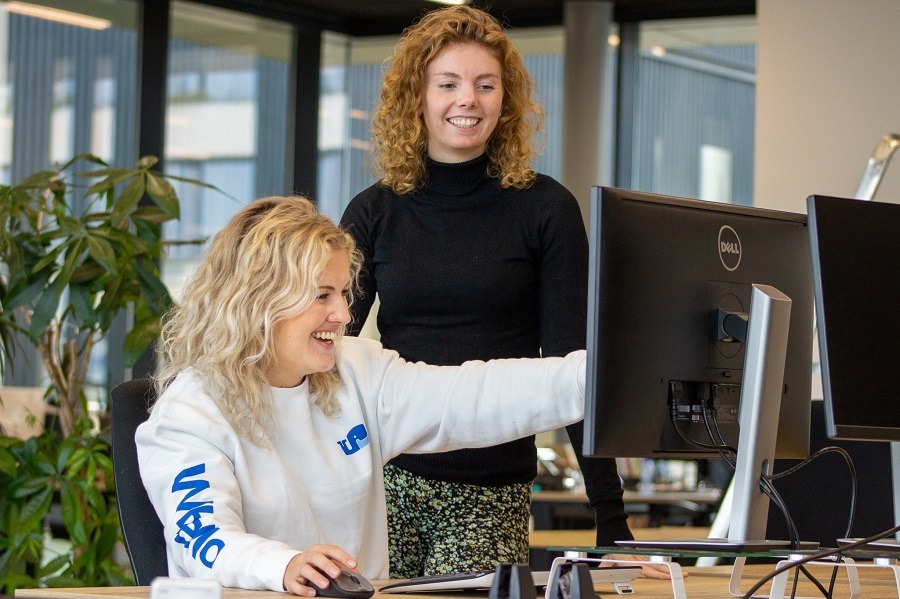 How do we reach expats?
We inspire internationals using the following channels:
International Google Ads campaigns: reach your target audience directly with multilingual campaigns
Multilingual Search Engine Optimisation (SEO): Whello ensures you end up at the top of organic search results, so expats can find you online
Social media marketing: expats are community-orientated & value recommendations highly, so social media is key to reach your target group
We're able to reach expats with targeted campaigns, while excluding tourists and locals. Want to find out what we can do for your expat-orientated company?
How do we win over your expat audience?
We win over expats in a range of ways:
Multilingual websites: we know what's important for expats, so we create a solid foundation that your target group can't ignore
Copywriting: Whello has (native) copywriters from all over the world, so you're sure your texts sound natural & professional in your target group's language
Email marketing: we help you get more out of your customer contacts with modern newsletter designs for your brand's content
An expat campaign?
Sure, we'll bring in results
If you're looking for a traditional online marketing agency, you're in the wrong place. At Whello, we don't believe in taking over your marketing without keeping you in the loop. We know from experience that co-creating with our clients is the surest path to success.
The benefits of co-creation:
Quicker results, leveraging your knowledge of your business
Effectively avoid incorrect assumptions
We manage your campaigns, while keeping you in the mix
When we're coming up with marketing campaigns, we start from your customer journey. Expats experience different phases, so you can stand out by approaching them with intelligently targeted content. To put it simply:
1. Pre-movers: they're looking for services while still in their home country
2. Recently arrived: they've recently moved & are looking for services
3. Settled: they already live in their new country & are looking for different services
Whello offers your company the benefits of all digital marketing services under one roof. Alongside our marketing specialists, we have designers and video producers in-house to handle your marketing across the board.
We lay down your objectives in our co-created strategy, such as your maximum cost per conversion. That way, we can quickly determine which campaigns are successful, and which aren't so profitable for your business.
We start each project with a kick-off session, where we invite you and your colleagues to join our team and work on initial strategy. Throughout our collaboration, we also like to drop in for company visits so that we can familiarise ourselves with your corporate culture.
Branding & webdesign
JUSTIN Recruitment
The assignment? Reaching a young Dutch target audience through a complete rebranding and marketingstrategy. We used everything in our arsenal to make this a succes.
From the logo to the new website and from SEO to videomarketing. The result? A big job application percentage on the site from the right audience
Read More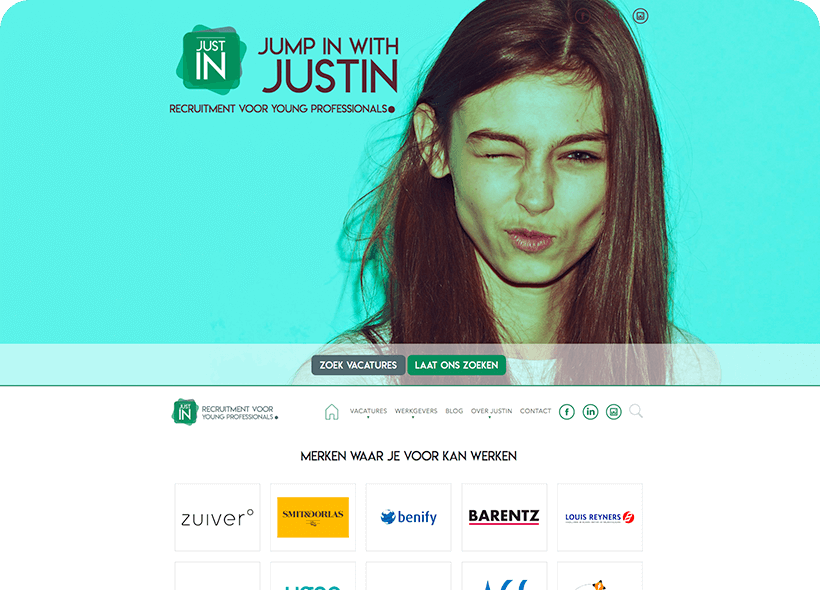 Branding & design