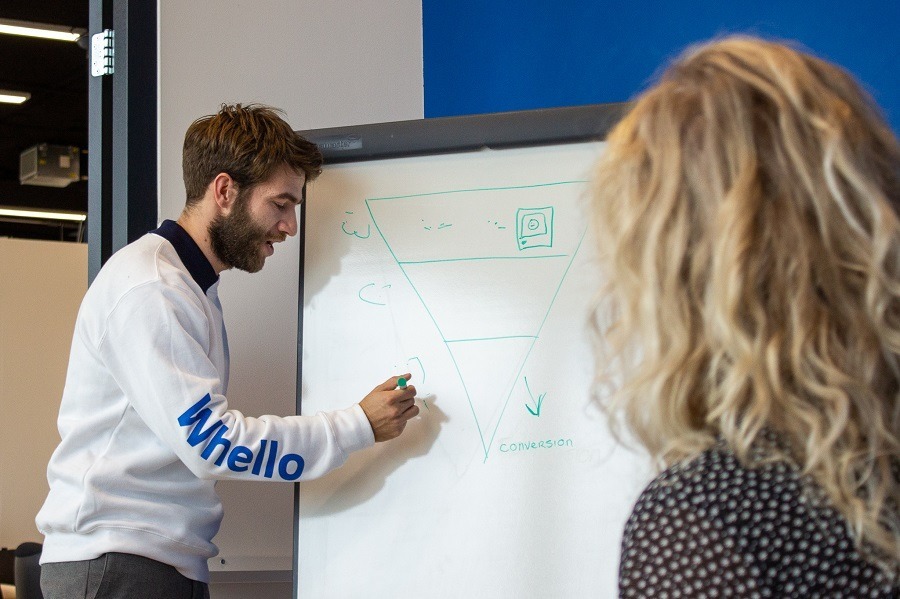 How do we reach your target audience?
E-commerce campaigns
First, we analyse your existing online channels. How do these perform against the average? Which channels aren't you using yet?
Google Shopping campaigns: we optimise your product feed & manage your bestsellers
Product SEO: we make sure your products also appear in Google's organic search results
Social media ads: we craft inspiring video ads & dynamic remarketing posts to win your customers over with creativity
Marketplace marketing: active feed management & product page optimisation on channels such as Amazon
How do we win over your target audience?
Web design & content marketing
Win over your customers on your very own channels.
Webshop optimisation: we redesign or optimise your webshop based on best practices & data insights
Copywriting: our copywriters are experts at writing seductive product texts
Email automation: we help you get more out of your database, increasing sales with email flows such as abandoned cart & 'last chance' messages
An e-commerce marketing campaign?
Sure, we'll bring in results
If you're looking for a traditional online marketing agency, you're in the wrong place. At Whello, we don't believe in taking over your marketing without keeping you in the loop. We know from experience that co-creating with our clients is the surest path to success.
The benefits of co-creation:
Benefit from our experience with other fast-growing brands
Quicker results, leveraging your knowledge of your business
A range of e-commerce specialists under one roof
Whello offers your company the benefits of all digital marketing services under one roof. Alongside our marketing specialists, we have designers and video producers in-house to handle your marketing across the board.
We inspire and win over your target group with a funnel strategy. These imaginary funnels show us the path your customers take in their buying process. The better we identify your target group, the faster we can steer them in the right direction with relevant content and offers.
We lay down your objectives in our co-created strategy, such as your maximum cost per conversion. That way, we can quickly determine which campaigns are successful, and which aren't so profitable for your business.
We start each project with a kick-off session, where we invite you and your colleagues to join our team and work on initial strategy. Throughout our collaboration, we also like to drop in for company visits so that we can familiarise ourselves with your corporate culture.
Full-service marketing
NaVijfen
Together with NaVijfen, we created a new drinks and catering concept. Using a full-service marketing approach, we increased the amount of packages sold from 50 to 1600!
Read More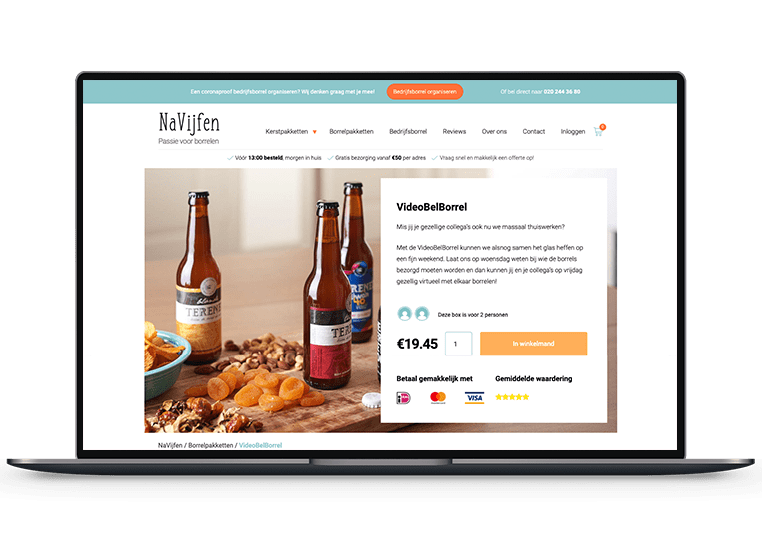 Full-service marketing