Branding and positioning from
catering to drinks packages
At the start of this project, we quickly realised that Whello and NaVijfen had a shared passion: having a drink with colleagues. Sadly, the pandemic made having a drink in person impossible.
To continue sharing their passion with as many people as possible, NaVijfen created unique drinks packages with carefully selected products from around the globe.
Whello implemented a combination of branding, web development and digital marketing which effectively grew the brand online. Now, NaVijfen is supplying hundreds of people with beautiful drinks packages.
The process
At Whello, we believe in co-creation. We worked closely with NaVijfen's marketeers, holding joint concept sessions to co-create the NaVijfen concept and develop the right branding.
We divided the project into multiple milestones, which we had the privilege of completing with the NaVijfen team.
Our 5 steps from concept to reality:
The challenge
The biggest challenge was creating a fitting way to make NaVijfen's unique packages orderable. How many people were they being ordered for? Was there a demand for weekly packages, or perhaps monthly? These were all questions and ideas that we tested together with NaVijfen.
NaVijfen had just got things up and running when the next issue arose. All of a sudden, they were no longer able to send the packages to groups working at the office, but had to send them to individual people working from home.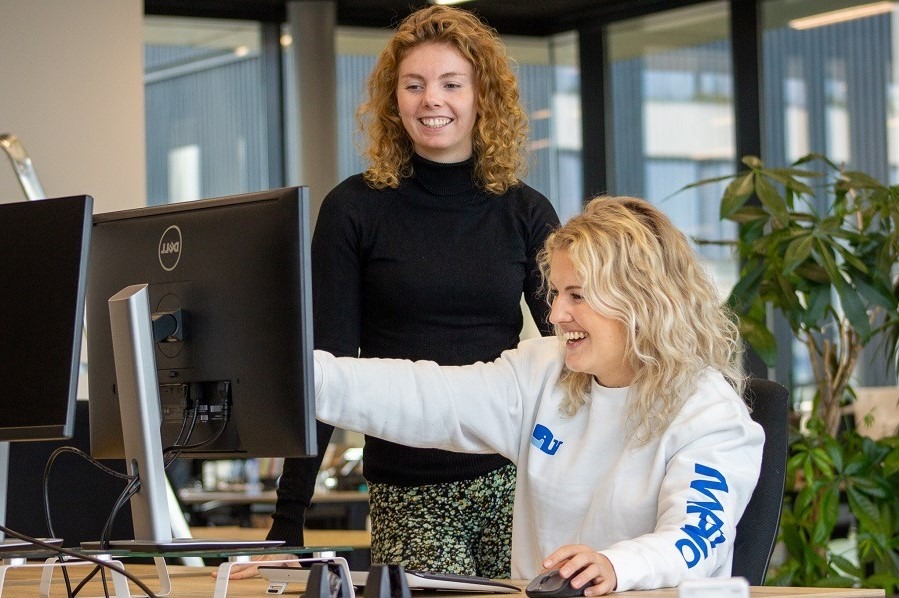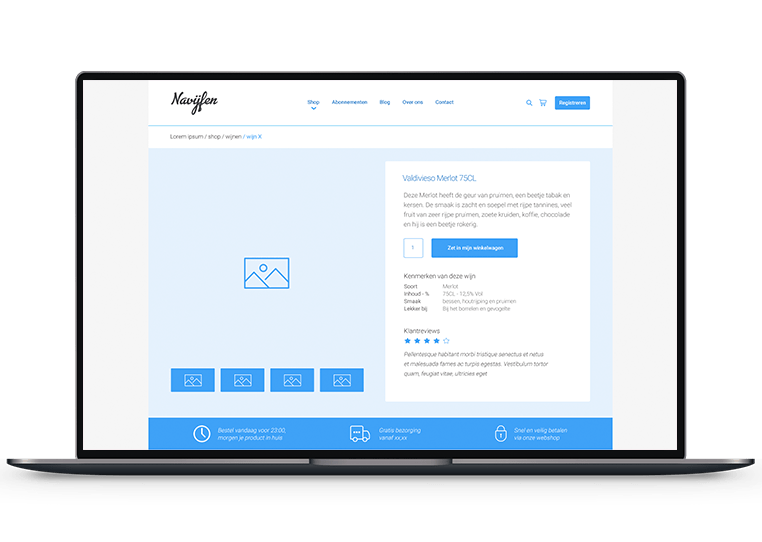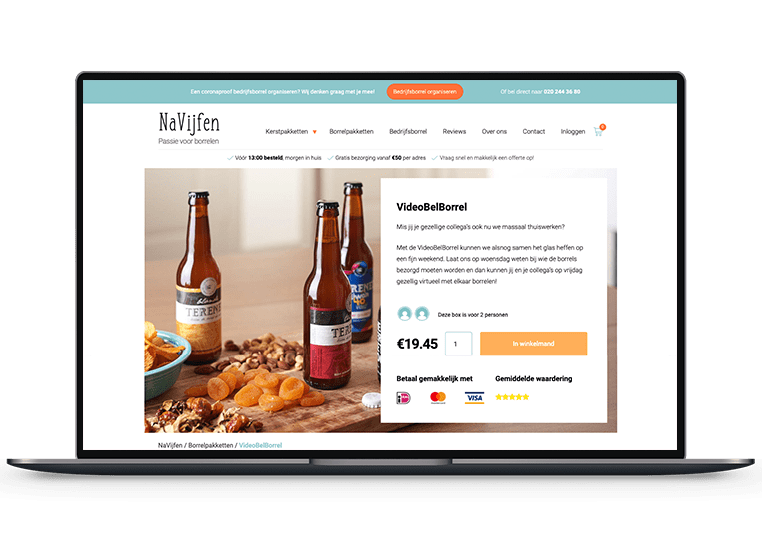 The approach
To make NaVijfen as accessible as possible, we developed a webshop where the packages could be ordered one-off or through a subscription. That way, customers could easily decide when – and with how many people – they'd like to have a drink.
When the website launched, we started with a small-scale marketing campaign to collect as much data and information on user experiences as possible, to better optimise NaVijfen's campaign as a whole. We then continuously tweaked the site, while scaling up with a diverse range of online campaigns.
By continuously testing and developing both their product offer and pricing strategy, NaVijfen actually managed to attract more customers during the Covid pandemic. A video call drink package delivered directly to employees at home turned out to be a bullseye shot!
The results
The moment we knew we were on the right track was when we had to delay new orders because NaVijfen were running out of stock! That's a luxury problem that we love to see at Whello.
NaVijfen successfully launched within a short timeframe, and is now still delivering packages to B2B and B2C customers. We managed to turn the unavoidable negative effects of the Covid pandemic into a unique window of opportunity that made the company's launch even more successful (tripled turnover within one year).
Optimized for conversion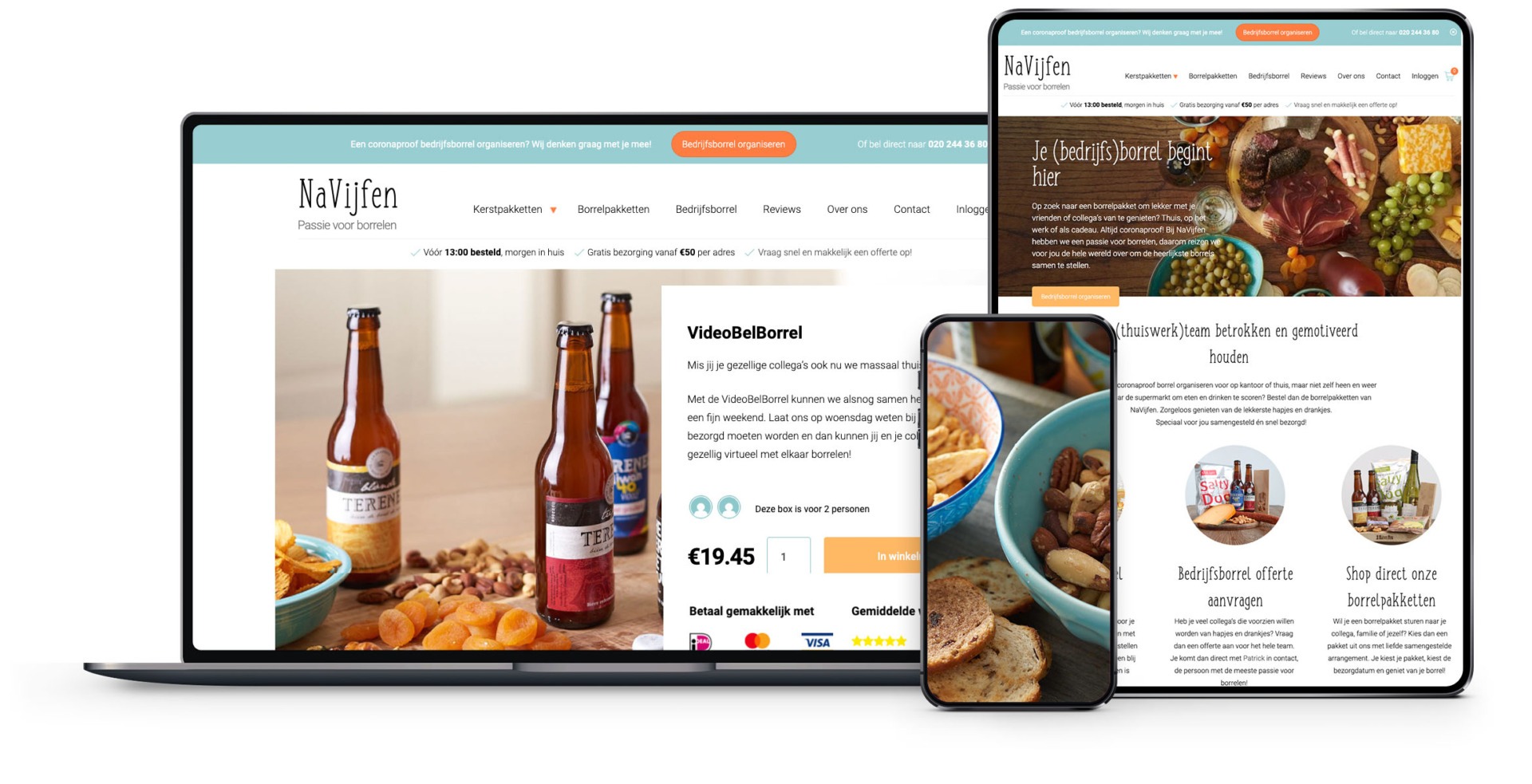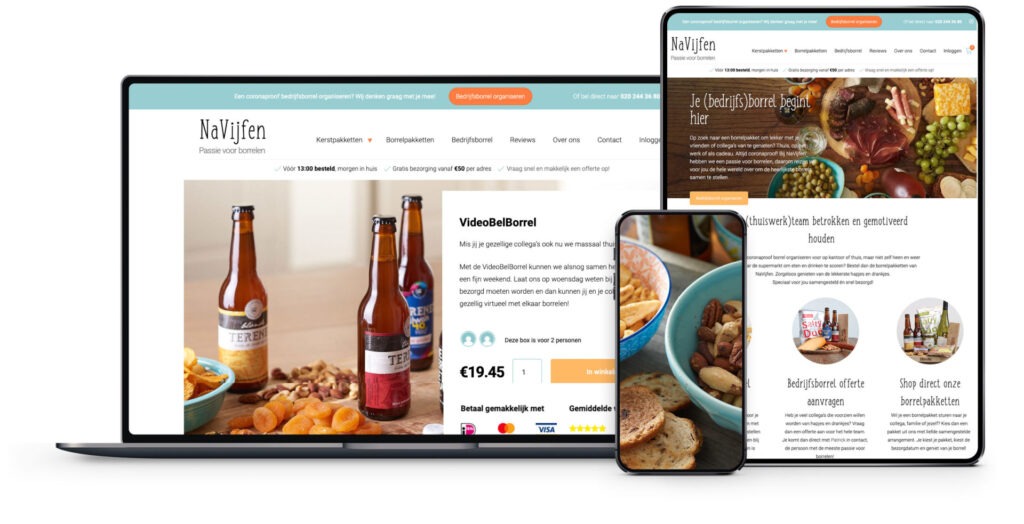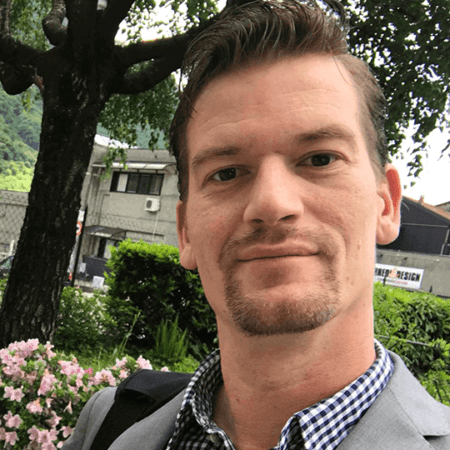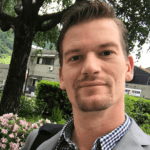 Patrick Beersen
Owner at NaVijfen
"The nice thing about Whello compared to other parties is that they put effort into thinking with you and making good suggestions. They have a personal way of working and have all kinds of expertise working under one roof. This way, everybody is doing something they are good at."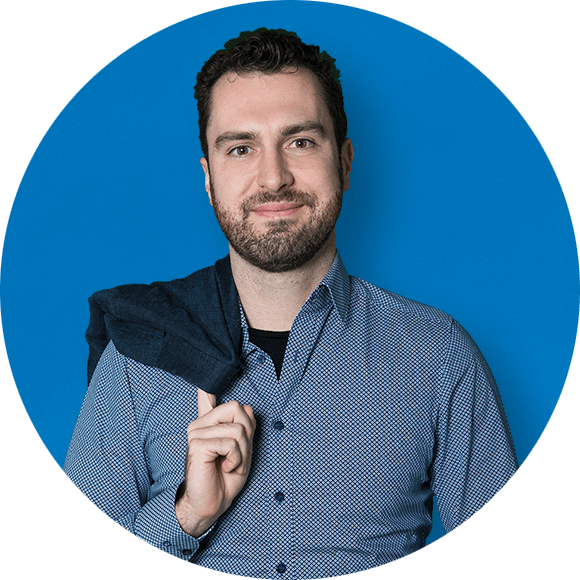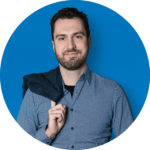 Serge de Sousa
Marketing Strategist at Whello
"It's always fun to start a brand from scratch. It's even more fun if we have to tone things down a bit to make sure there's still stock left to sell!"