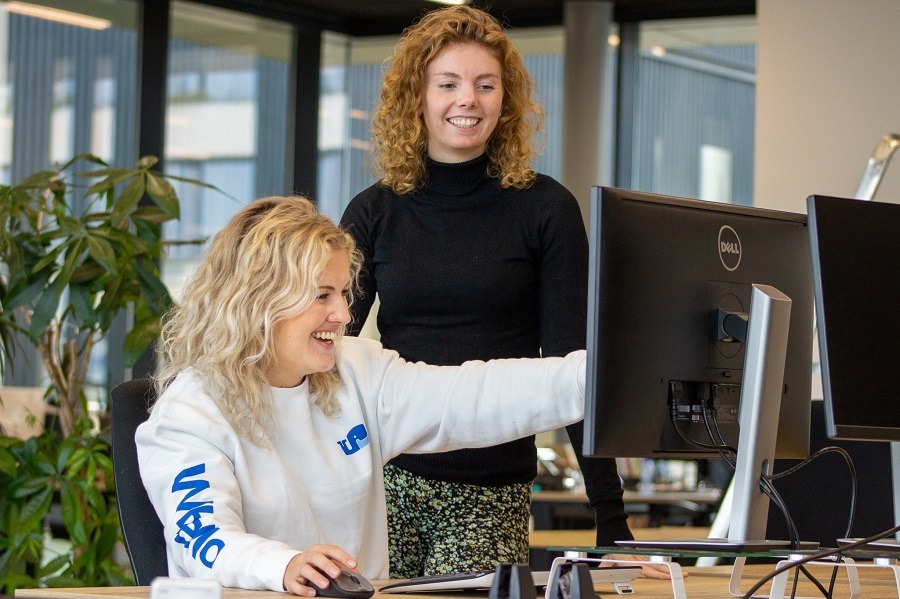 How do we reach your target audience?
B2B campaigns
We inspire decision-makers using the following channels:
Google Ads campaigns: reach your B2B target group directly by advertising on specific keywords
Search Engine Optimisation (SEO): we make sure you're also found in Google's organic search results
LinkedIn campaigns: reach decision-makers directly & convince them using remarketing posts & Sponsored InMail
Growth hacking: we achieve faster results through intelligent experiments with email, LinkedIn & your website
How do we win over your B2B target audience?
Content marketing
We win over decision-makers in a range of ways:
B2B websites: our websites are Google-friendly, with inviting calls-to-action to generate more leads
Copywriting: our copywriters create SEO-friendly content in just the right tone of voice
Email marketing: we help you get more out of your customer contacts with modern newsletter designs & automated emails (marketing automation)
Video marketing: product & case study videos ensure you convince your prospects
A B2B campaign?
Sure, we'll bring in results
If you're looking for a traditional online marketing agency, you're in the wrong place. At Whello, we don't believe in taking over your marketing without keeping you in the loop. We know from experience that co-creating with our clients is the surest path to success.
The benefits of co-creation:
Quicker results, leveraging your knowledge of your business
Efficiency through avoiding incorrect assumptions
Utilise our extensive experience with previous B2B campaigns
In a hyper-targeted strategy, you specifically choose your target group in advance. We describe this target group in detail with personas. Then, we create targeted content per target group, to be used in hyper-targeted campaigns. These are campaigns that only reach your specific target group, for example via LinkedIn, Google Ads or email marketing.
Whello offers your company the benefits of all digital marketing services under one roof. Alongside our marketing specialists, we have designers and video producers in-house to handle your marketing across the board.
We lay down your objectives in our co-created strategy, such as your maximum cost per conversion. That way, we can quickly determine which campaigns are successful, and which aren't so profitable for your business.
We start each project with a kick-off session, where we invite you and your colleagues to join our team and work on initial strategy. Throughout our collaboration, we also like to drop in for company visits so that we can familiarise ourselves with your corporate culture.
Marketing Strategy & Web Design
MeteoGroup
MeteoGroup wanted to pivot from delivering customisation to ready-to-use weather data products. As their team lacked digital marketing expertise, they asked Whello to help them design and implement their strategy. So we did!
Read More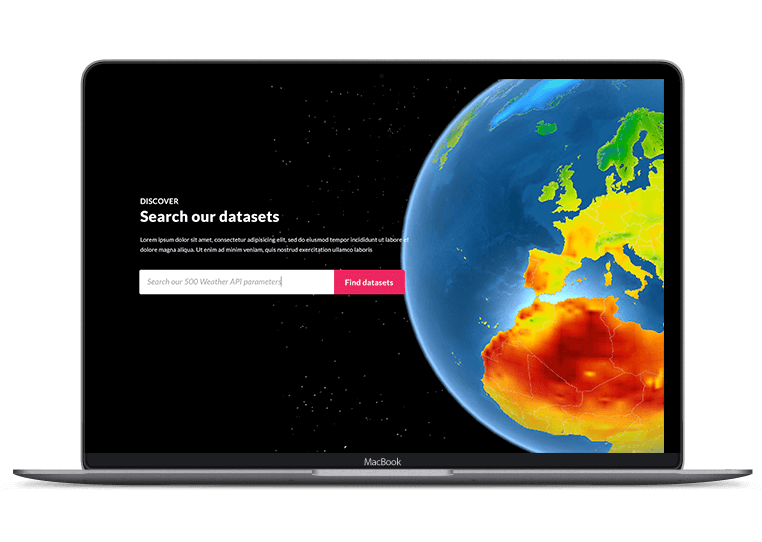 Marketing Strategy