Het DNA
op papier en online
Passende mensen koppelen aan werkgevers via de intelligentie van een algoritme, dat is wat Bigger Brain Co doet. Zij recruiten net even anders dan anders. Ze geloven namelijk dat de match tussen talentvolle professionals en bedrijven beter is met artificial intelligence. Kort gezegd: Bigger Brain Co combineert het beste van 2 werelden op 1 platform.
De visie was duidelijk, maar de eigen identiteit op papier onder woorden brengen bleek lastiger. Samen met Bigger Brain Co wisten wij de kern van hun identiteit naar boven te brengen, een eigen tone of voice te ontwikkelen en dit alles online zichtbaar te maken met een passende website.
Het proces
Mooie dingen maken doe je met elkaar. Co-creatie noemen we dat. We werkten dan ook nauw samen met de eigenaren van Bigger Brain Co. We trapten dit project af met een aantal brainstormsessies om hun identiteit te bepalen. 
Daarna verdeelden we het project in verschillende stappen. Die doorliepen we steeds samen met de klant.




De uitdaging
Met 3 daadkrachtige kapiteinen op het schip vol ideeën en overtuigingen was het een uitdaging om iedereen op één lijn te krijgen. De meningen waren nogal eens verdeeld over de omschrijving van het DNA en de woordkeuze. Daar was best wat overtuigingskracht voor nodig!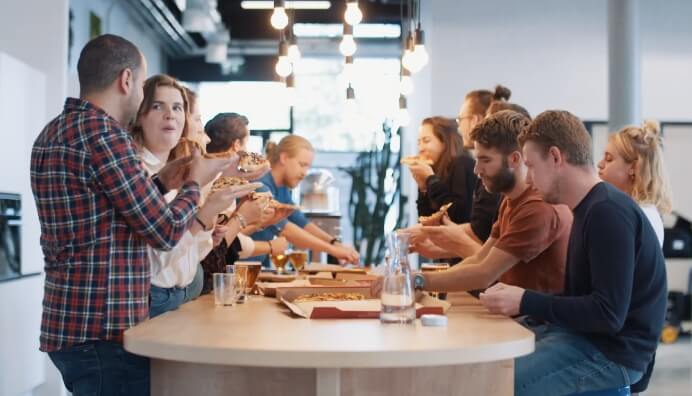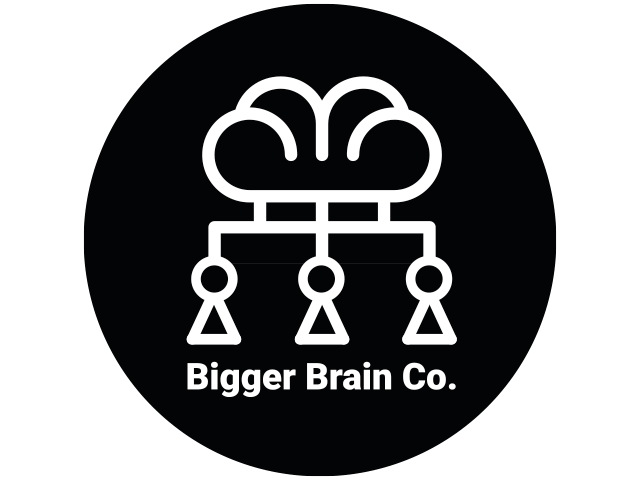 De aanpak
Whello ging de uitdaging aan door verschillende brainstormsessies met Bigger Brain Co te organiseren. Elke keer kregen ze wat huiswerk mee. Zo zat iedereen na 3 sessies op dezelfde golflengte. Het ijs was gebroken en daarna ging het proces als de gesmeerde bliksem. We zetten de identiteit op papier, bepaalden de tone of voice met Bigger Brain Co en startten daarna met het design van de website. Vervolgens bouwen, vullen, testen, optimaliseren en live zetten!
Het resultaat
Het eindresultaat mocht er zijn: een unieke website met een eigenwijs tintje. The only way is up en dat is precies hoe de website in elkaar zit. Je scrollt van beneden naar boven in plaats van andersom. Ook vind je er geen afbeeldingen, maar alleen tekst en iconen. Een allesbehalve saaie website dus!
Navigatie met een twist!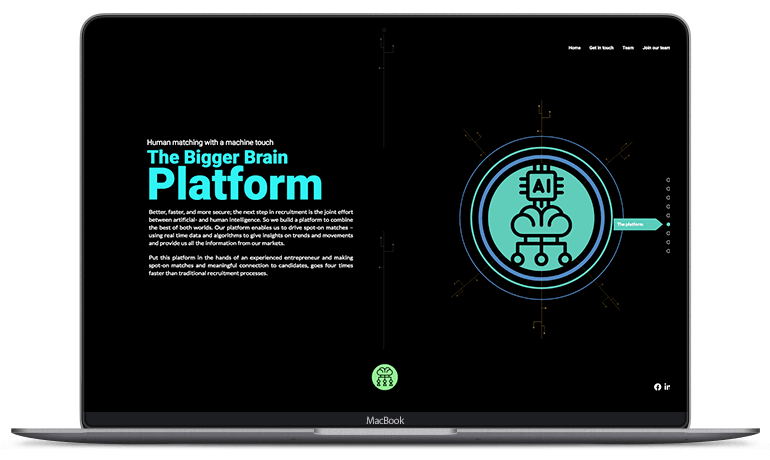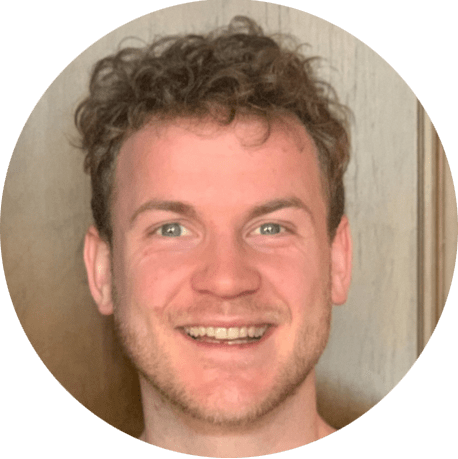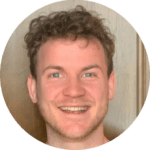 Alexander Leenaers
Co-Founder Bigger Brain Co
"De samenwerking met de Whello'ers verliep top! Wij recruiten net even anders dan andere recruitmentbureaus en dat is te zien in het eindresultaat. We staan er met een glimlach naar te kijken!"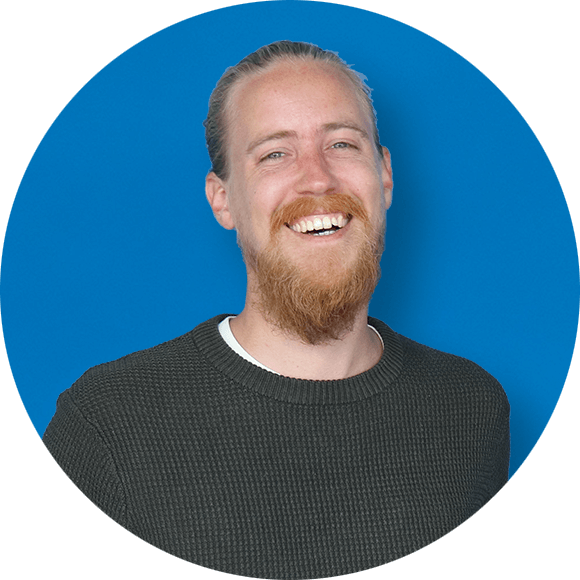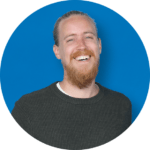 Reinier Landstra
Designer bij Whello
"Het was superleuk en interessant om samen met de mannen van Bigger Brain Co. te werken aan hun nieuwe identiteit. Het was een uitdaging om de visie van iedereen te herenigen tot een eenduidig verhaal, en dit door te vertalen in een visuele identiteit."