Education and Recruitment Marketing
Designed to promote your employment agency
Recruitment is becoming increasingly popular in the online marketing world. Research shows that this is being supported by an increasing volume of searches for job vacancies through Google and Social Media. This includes both Outbound Marketing, where you directly reach out to potential candidates, as well as Inbound Marketing, through content that draws candidates to your organisation. If you want to find the best candidates and clients online, it is important to maintain a great online marketing strategy, with continued optimisation. Let Whello help you design that strategy.
Education Marketing is a specialist niche. Whether you are looking to recruit national or international students, we can help you build a campaign that includes social media, events, and digital campaigns to enhance your education marketing strategy.
Mobile marketing
Make your content easily accessible on mobile devices is key, because that is what today's jobseekers use to find opportunities. Leverage search engine optimization for keywords (70% of all job searches start on Google) and post content on social sites, including your blog and onto Twitter, LinkedIn and Facebook pages. Online preselection by means of personality tests or intelligence tests can provide you with the perfect candidates.
Video marketing
Posting vacancies by means of video content can be an interesting and distinctive strategy. Videos allow education and recruitment marketing to showcase the desired images and feeling to their target audience. Whello knows how to achieve this.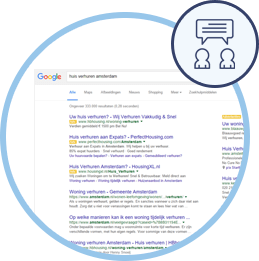 Social media
Social media is the perfect channel to find the right candidates. Social media offers many more opportunities for interaction with, and the supply of information to, your target audience. Different social media channels reach different groups of educational achievers. Together with you, Whello can create a tailor-made social media strategy to engage and retain your chosen target audiences.
Google AdWords
Aside for a tailor made social media strategy, you should consider Google AdWords as part of the online marketing efforts for recruitment agencies and educational institutions. As opposed to social media advertising, in which you target a specific demographic, Google AdWords allows you to tap into your target audience's needs at the exact moment they are searching for this query in Google. This makes it possible to stay top-of-mind with your potential customers or students.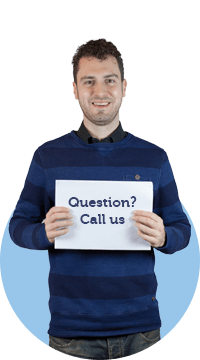 Why Whello?
Whello is a full-service online marketing agency with extensive experience in the global marketing sector. We offer a wide range of services. From website development, through to advertising on Facebook.
We are frontrunners when it comes to issues like developing mobile sites and retargeting campaigns. With proven results, we know how to focus on your target audience. While we go to work making sure your online marketing runs smoothly, you can concentrate on what you do best – running your business
Let's get in touch!
Want to know more about marketing for recruitment agencies or educational institutions? Let us know what your are looking for below!