Whello – your Google Ads Specialist in Amsterdam
Interested in advertising your products or services in Google? Or need help optimizing your current Google AdWords campaigns?
The specialists at Whello have lots of experience setting up and optimizing Google AdWords campaigns, to make sure our clients get their ROI. For many years, we have been helping many local and international clients optimizing their campaigns.
Get in touch with your Google Ads specialists here at Whello in Amsterdam.
How we create successful campaigns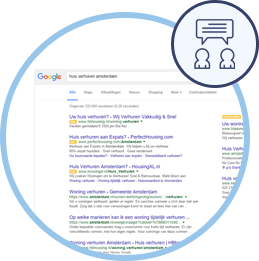 Need Expert Advice?
Aside for setting up new campaigns and keeping up with campaign management, we also share our Google Ads knowledge by providing support and offering detailed advice. In this way you are able to keep your AdWords campaigns in-house but still receive detailed advice so you can optimize your AdWords campaigns yourself.
Our Google AdWords consultancy sessions are tailor made to your company, target audience, product and/or service and contain lots of useful insights, best practices and targeted recommendations.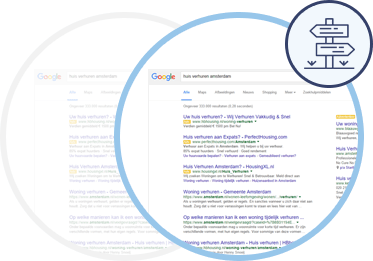 Prefer to outsource your Google Ads management?
Already got a few Google AdWords campaigns running, but think these can perform better? We are happy to take over these campaigns, analyse and improve these campaigns. We have a proven track record of successful campaigns. Our team consists of several experienced Google Ads specialists. We are convinced that we can improve any campaign!
Looking for a Google AdWords agency in Amsterdam?
Whello is happy to help any kind of company, both big and small. Our agency is located in the creative hub of Amsterdam, the Houthavens.
Taking on Whello as your AdWords specialist means you have an entire online marketing agency at your service – including SEO specialists, conversion specialists, graphic designers and a whole team of web developers.
It goes without saying that all the online marketeers working for Whello are Google certified, which makes us a Google Premier Partner.
Whello, your full-service online marketing agency in Amsterdam.
We offer all online marketing services within our agency, ranging from Search Engine Optimization to conversion optimization and website development to website design.
Whello is your online partner with:
Get in touch with Whello!
Are you interested in starting out with a Google AdWords strategy and want to know how this can help your company grow? Let us know below!