Professionals en ondernemers weer
in de schoolbanken trekken
De Hogeschool van Amsterdam is een bekende instelling voor jonge mbo- en havo-leerlingen die een voltijd vervolgstudie willen doen. Maar dat is niet het enige wat de Hogeschool van Amsterdam aanbiedt. Professionals en ondernemers uit het bedrijfsleven kunnen zich hier ook via een deeltijdopleiding laten om- of bijscholen.
Het probleem is alleen: dat weten deze doelgroepen onvoldoende. Daar bracht Whello verandering in met een pakkende social campagne.
Het proces
Bij Whello maken we succesvolle campagnes samen. Co-creatie noemen we dat. Zo bespraken we tijdens een eerste conceptsessie de doelen van de HvA, of we zaken misten en of we nog meer kansen konden benutten.
Vervolgens hebben we het project in verschillende fases opgedeeld, die we steeds samen met de HvA konden afvinken.
Zo werkten we in 5 stappen van concept tot realiteit:



De uitdaging
Het imago van de HvA doorbreken was de grootste uitdaging. De instelling staat bekend als opleider voor jonge doorstromers, maar biedt ook deeltijdopleidingen voor professionals die zich willen om- of bijscholen. De uitdaging van dit project was dan ook om deze doelgroep te bereiken en ervan te overtuigen dat de Hogeschool van Amsterdam de beste keuze is voor het volgen van een deeltijdopleiding.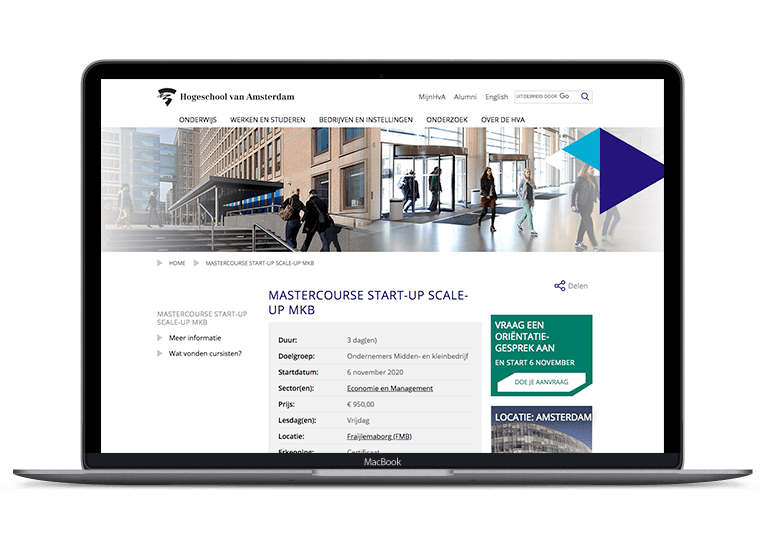 De aanpak
Samen met de HvA startten we met het zoeken naar de onderscheidende factor van de deeltijdopleidingen ten opzichte van andere aanbieders. We stelden een unieke marketingstrategie op. En door customer journey mapping bepaalden we via welke kanalen en op het welk moment we de doelgroep het beste konden bereiken. 
Voor de invulling van de campagne bouwden we aparte landingspagina's per doelgroep, schreven we pakkende teksten en maakten we korte en lange video's. Via remarketing wisten we de geïnteresseerde professionals echt over de streep te trekken.
Het resultaat
De inzet van videomarketing was een goede zet. Dat leverde veel interactie op met de doelgroep: gemiddeld kregen de video's een view rate van maar liefst 45%! Met de korte video's creëerden we awareness. De lange video's overtuigden de professionals tijdens de remarketing campagne om zich in te schrijven voor een cursus. Eindresultaat: per cursus schreven 40 professionals zich in. Volle klaslokalen dus!
Gerichte social campagne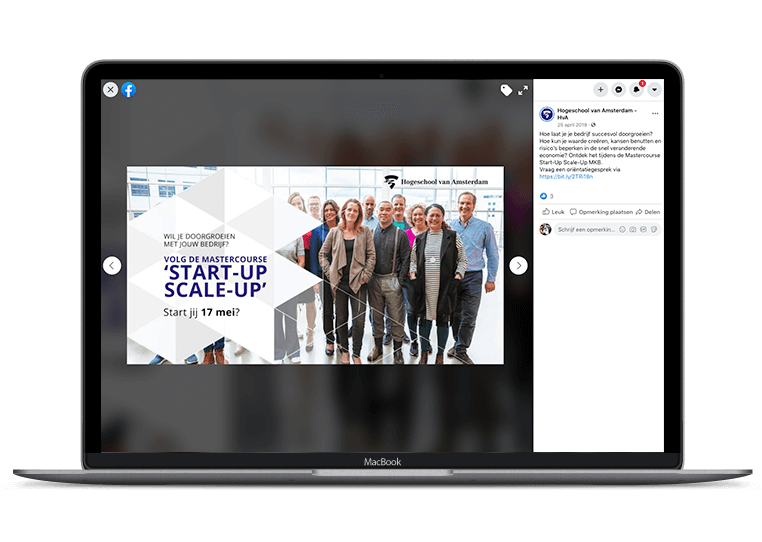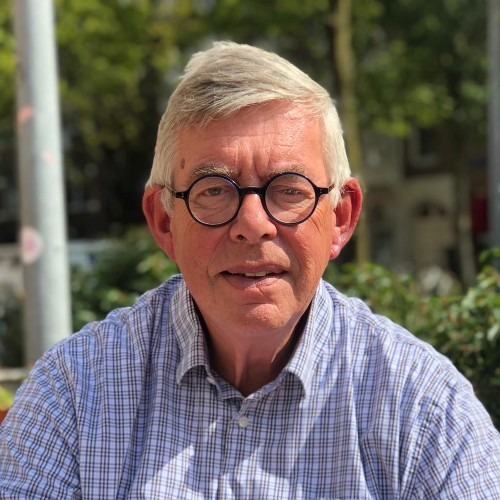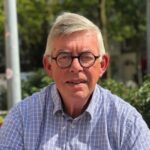 Bert Bos
Coördinator bij Hogeschool van Amsterdam
"Dat de campagne goed voor ons heeft gewerkt blijkt wel uit de resultaten: elke mastercourse is sindsdien vol. Mede dankzij jullie hulp weten professionals ons nu te vinden en zitten onze klaslokalen vol. Hulde daarvoor!"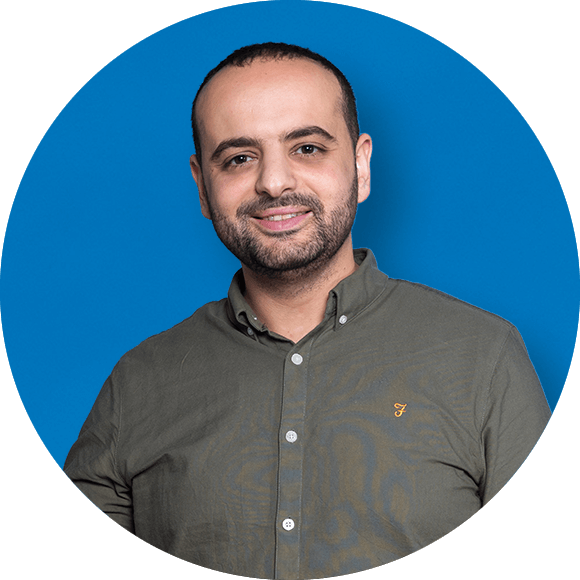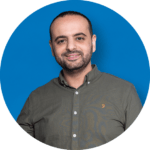 Nasser al Kamouchi
Marketing strateeg bij Whello
"De samenwerking met de Hogeschool van Amsterdam verliep ontzettend goed. Met de inzet van videomarketing wisten we echt het verschil te maken. De resultaten liegen er niet om. Volle schoolbanken, dus missie geslaagd!"