Designer en Project Manager
Kevin de Groot
Onze designer Kevin komt uit 010 en ontwerpt de mooiste websites. Hij heeft een passie voor ecommerce en gelooft heilig in de kansen vanwege de eindeloze mogelijkheden. Met zijn brede kennis en allround ervaring kan hij je niet alleen adviseren over de look and feel van een product of website, maar ook over de verdere implementatie daarvan.
Een opdracht is succesvol afgeleverd als de klant besluit om door te ontwikkelen. Een website of project is nooit af na de eerste oplevering. Kiest de klant voor verdere uitbouw en kiest hij wederom voor jou als partij, dan laat dat zien dat hij tevreden was over de samenwerking en de oplevering van fase 1.
Kokkerellen doet Kevin iedere dag en dat doet hij graag. Hij maakt dan het liefst garnalen. Met risotto bijvoorbeeld. Daar is zijn vrouw trouwens ook dol op. Via kookprogramma's van Master Chef en Gordon Ramsay bedenkt hij de lekkerste recepten. Waarom Kevin een wereldbol vast heeft? Om kookinspiratie op te doen reist Kevin regelmatig onze wereldbol over naar exotische plaatsen 🙂
Skills van Kevin?
Met een team van gedreven specialisten helpen we bedrijven bij Whello succesvol te maken. Met deze skills draagt Kevin een waardevol steentje bij aan dit succes.
Projectmanagement
Design
Communicatie en proactief
Ecommerce
Garnalen risotto maken
Webdesign & webdevelopment
Orthocenter
De uitdaging was om een website te ontwikkelen waar alle locaties van Orthocenter hun eigen plek hebben, maar uiteindelijk de patiënt centraal staat. 
Daarnaast kregen we tijdens de coronacrisis de extra uitdaging om een online omgeving te bouwen voor de eerste consult-afspraken op afstand.
The challenge was to develop a website where al the locations of Orthocenter had their own segment, but with the client staying central.
Besides we had the extra challenge during the coronacris of making a online environment were potential clients could make the first consult-appointments remotely
Read More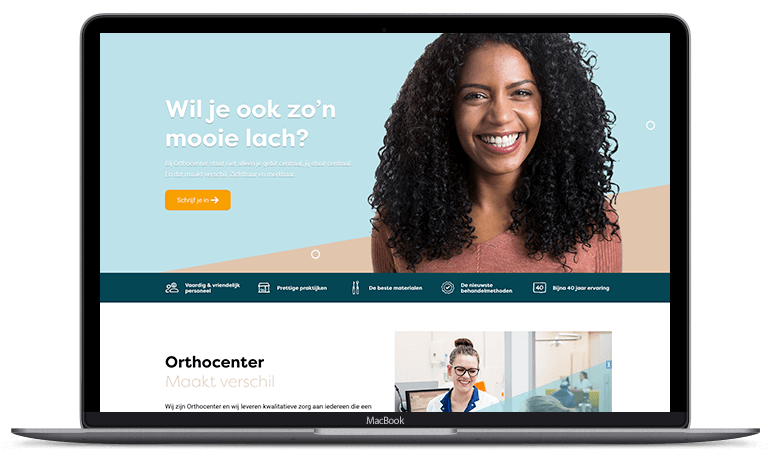 Pixel perfect design